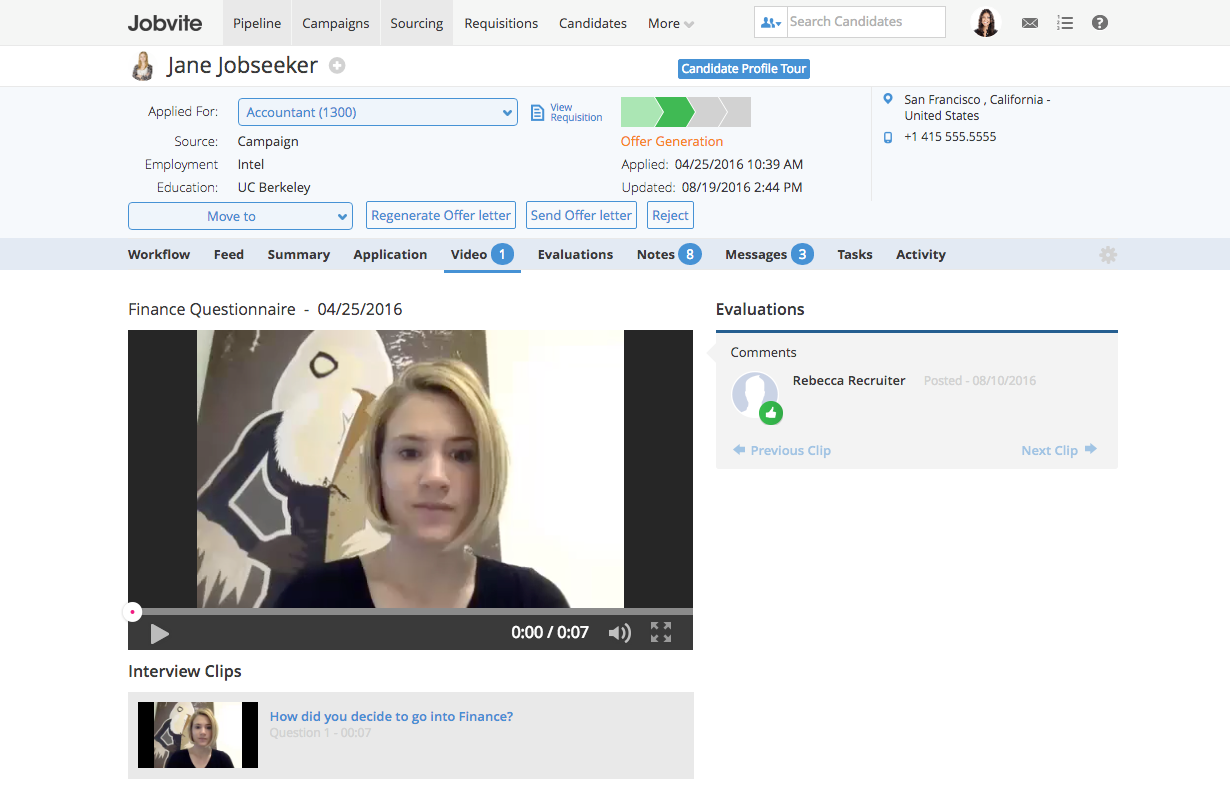 I will never forget struggling to get my first job in product management. I was sure that if I could just get a phone interview I would be able to sell the recruiter that my background, while non-traditional, aligned extremely well with what they were looking for.  I only had one big problem – my resume.
No matter how much I tailored my resume to a position in product management, recruiters rarely read past my job title, "Construction Manager".  I rarely heard anything but crickets in response to the hundreds of resumes that I sent out.  Just when I was ready to give up hope and return to my previous career, I met a recruiter at a networking event and was finally able to share my story.  And it worked.  That five-minute conversation led to a series of interviews and finally a job offer.
During the last several months, while working on Jobvite Video, I reflected a lot on the frustrating job hunt that led to my current career and wondered how it have differed if video screening was available back then.  In the amount of time it takes to conduct a single phone screen, recruiters can review several video interviews.  So rather than rejecting every candidate whose resume doesn't look like a perfect match, why not invite them to take a video interview? You might be surprised to discover that the perfect candidate never would have made it past the resume screen.
Learn how Jobvite Video can help you find your next hire.