If you've spent any amount of time in the recruiting or hiring game, chances are good that you are no stranger to the elusive 'phone screen' — an important part of the recruiting process that can either be a valuable asset that leads to a successful hire, or an uncomfortable series of hums and haws that leave you yearning for the sweet relief of the dial tone.
Advances in technology have paved new directions in recruitment and selection. Modern interviewers, recruiters, and hiring managers now have the freedom to hang up the phone and take the interview process to new heights with video interviewing.
A Richer Interviewing Experience (On Everyone's Budget)

In the hustle and bustle of our society — where job seekers are not necessarily unemployed or trying to fill empty hours, where people move across states and countries for a better job opportunity, and where technology is a crucial part of our everyday lives — recruiters face new challenges as their field adjusts to new norms. Fortunately, there are also new tools that can enhance and ease the interview process.
Brian Formato, Principal at Groove Management, helps individuals and businesses achieve superior performance by maximizing their strengths and implementing technology-based solutions into their talent acquisitions processes.
Phone screens, while helpful, are not the most efficient way of determining if there is a match. If the phone screen goes well, it usually leads to a face-to-face interview. My question is, why not start with a face-to-face interview? The simpler answer is time and cost. If a candidate is in another city, there is the travel expense, and it can be difficult to schedule the face-to-face. I agree that initial screenings are important, but the approach could be improved. So much more can be gleaned from a candidate via a video interview. What's the risk? The cost of a video screening is the same as a phone screening, yet the experience is much richer. – Brian Formato, Groove Management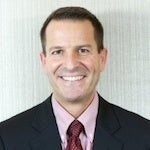 Michael Vigna is a senior talent management professional with more than two decades worth of experience implementing and maintaining staffing initiatives to support business objectives. He is currently with Mainz Hospitality, and is a leading authority in the development of teams that enhance bottom-line performance and maximize revenue generation.
Time is valuable to both the candidate and the company. Video (interviews) can reduce the time for the candidate, needless to say … time to travel to the site, etc … but it can always reduce the time for the hiring manager as well. Video interviewing sessions tend to be more focused and less chit chat, with defined start and stop times, not to mention after hours/off-site availability as well, increasing the number of candidates that can be screened. – Michael Vigna, Mainz Hospitality
Scott Mitchell is the Director of Production at American Wedding Group — a network of photographers, videographers, and disc jockeys hand-picked for their artistry and professionalism in the wedding service industry. Mitchell has seen first-hand the power of video interviewing through specialty software.
With video, multiple people at our company can view the interview. For our company in particular, the process goes from the hiring manager to the VP before anyone gets hired. Access to video interviews gives the final decision maker the ability to see the interview from the hiring manager's perspective. This opportunity not only allows the decision maker to review the candidate, but also the interviewers to ensure we're sending the best of the best to interview candidates. This creates a more thorough checks and balances system that we did not have before. – Scott Mitchell, American Wedding Group
By conventional means, most organizations typically take 45 days to make a hire, and will have invested $1500 to $5000 during that time. Video interviewing can result in serious cost and time savings by reducing, or even eliminating, things like travel time, accommodation expenses, etc.
See Who You are REALLY Interviewing (Perfect Phone Manners Aside)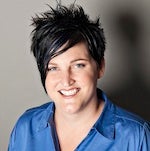 Just about anyone can come across as polite, driven, and engaged when trying to put on a phone voice. However, very few people can be anything but genuine when all eyes are on them.
Rikka Brandon has made it her life's work to help businesses build stronger teams by delivering expert insight and advice on how to find, recruit, and hire the right person. She believes that video interviewing is invaluable when determining the best fit.
I deeply believe in the power of the phone interview, but the simple reality is you can get more information and a better feel for fit when you do a face-to-face or video interview. Culture fit is one of the key aspects to having a hire be a good long-term fit. It is really difficult to determine a culture fit over the phone. – Rikka Brandon
Brandon gives some great examples of how video interviews worked for her clients, and mentions some free preliminary tools you can use to see if video interviewing works for your organization before you invest in more advanced tools.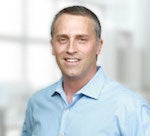 Jason Carney, a Senior Professional in Human Resources and HR Director of WorkSmart Systems, has nearly 20 years of HR experience in a variety of industries. He also appreciates the ability to see more of a job candidate via video interview.
Video interviews can often expedite the hiring process by connecting people face-to-face when discussing potential employee opportunities. Interviewing candidates through video is an effective way to personalize the screening stage of recruiting. The interviewer is able to see body language, facial expressions, and get an overall feel of a person. It's ideal if an applicant is out of state or if you're on the go. You don't need to be in the office to host an interview. – Jason Carney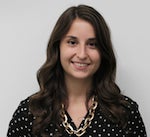 Carina Chivulescu, Director of Human Capital at The Expert Institute, graduated with honors from Marist College with a degree in Human Resources and Information Systems. She appreciates the nuances that a video interview reveals.
Video interviews are an important tool in any recruiter's belt. They give you the ability to learn more about the candidate than a simple phone interview, while requiring the same basic level of time and technology. Being able to see how the candidate carries themselves, the venue that they choose for the video call, what they choose to wear, etc., are all great ways to screen professionalism and poise before bringing the candidate in for a full interview in person. As a result, you can greatly streamline the hiring process by conducting fewer, higher quality in-person interviews.- Carina Chivulscu
Mitchell likes video interviews for getting the most honest answer from a candidate.
It's one thing to do the interview over phone— the candidate has time to stall. With video, I can see how quickly someone can think on their feet, and whether they are creative and can answer something fast. Usually the first answer is the most natural and video allows me to get a more natural/true response out of a candidate.– Scott Mitchell, American Wedding Group
Yes, bad hires happen, but with technology on your side, it is possible to get a much better idea of whom you're considering before you hire.
Weed out the Uninterested, Unengaged, and Uninviting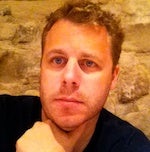 It used to be that recruiters would spend a pre-determined amount of time gauging candidate's interest and fit over the phone. In that time, they would endeavour to determine if the interviewee was in fact genuine or simply telling them what they wanted to hear in an attempt to land a face-to-face interview.
Marc Anderson is the CEO and Hiring Manager for TalktoCanada, a leading virtual English teaching company. He has strengthened his hiring process by requiring that all applicants submit a two-minute video talking about themselves and why they would be a great fit for his organization.
They (video applications) help to screen out those applicants who don't want to complete the most minimal of application steps. I think putting up roadblocks at every step in the application process that slow somebody down weeds out a lot of the uninterested or [those] that are applying for as many jobs as they can, regardless of suitability for the position. – Marc Anderson, TalktoCanada
Video applications and video interviews require just a little something extra of the candidates, and can be a great screen to help determine their dedication.
You are the Director: Own It
Regardless of whether the person you are interviewing is in the another country, a different state, or even in the same city, video interviewing allows you to save time and money by eliminating travel and the costs associated, while presenting you with innovative and established ways of determining the best fit for your corporate culture. This type of interviewing technology has the capabilities to change the entire scope of the interviewing and selection process. Embrace it.
To learn best video interviewing practices, check out our eBook "Six Ways to Make Video Interviewing Work for You."