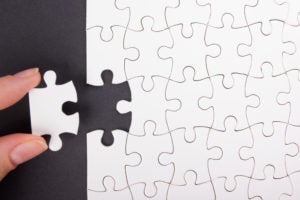 It's no secret that providing a positive candidate experience leads to higher quality new hires. What is surprising, however, is just how few hiring managers are tracking their efforts.
In the era of big data, analytics can provide a 360-degree view of your recruiting and onboarding processes. Yet, roughly 75 percent of companies fail to use methods to effectively evaluate candidate satisfaction, despite these areas being critical to talent acquisition.
A few key performance indicators of candidate experience to consider include:
Pre-candidate Experience

Application Drop Off

Candidate Readiness

Recruiter Response Times
Today's hyper-connected environment means applicants can applaud or deplore your business' hiring practices with the swift click of a button. More than two-thirds of job seekers say they share bad experiences with family and friends, and nearly 20 percent say they would post something about it online. A bad first impression could be costly.
While most recruiters appear to be tuned in to application completion, time-to-fill, and source of hiring rates, many more are skipping out on vital metrics that could shed light on the candidate experience performance — not to mention optimize your hiring budget and drive revenue, too.   
For hiring managers, Incorporating data into your existing talent acquisition strategy can feel a little intimidating. After all, measuring how a job seeker "feels" throughout the application process can be a difficult thing to nail down with numbers. (Hint: a candidate survey is a great place to start.) But as metrics-driven recruitment becomes more mainstream, relying on instincts — rather than insights — is an easy recipe for stagnation.
We talked to talent acquisition leaders to see why candidate experience matters — and what metrics you should apply to help your company reach its recruitment goals.

Monitor the Application Process, and Stay in Touch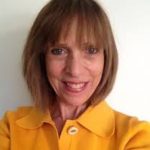 The key metric to measuring and improving the candidate experience is the length of time it takes to take to push a person through the application process, says Sandy Charet, president of staffing and recruitment firm, Charet & Associates.
This metric can be broken down into when an individual is called in for an interview, how long it takes to receive feedback, and the length of time it takes to get to the next step (if applicable). Unfortunately, technological advances have made much of the candidate automated — and impersonal. Charet says it's important for recruiters to maintain contact with candidates throughout the entire application process.
"Sometimes the final candidate doesn't take the offer and the company has to go back to a candidate they've left at the side of the road, only to find out they've changed their mind, received a promotion, or didn't like that they were second-fiddle. All of this can make a bad impression on a candidate. This process can be improved simply by staying in touch."
Time to Productivity: An Oft-Overlooked Metric
With companies losing roughly 1 in 6 new hires within the first three months of employment, Kip Soteres, an employee communications expert and owner at Soteres Consulting, says hiring managers often overlook metrics related to the on-boarding process. Measuring how long it takes to get from Day 1 to a functioning computer, phone, security card, etc., and from training to jumping into projects, which are all predictive of short-term retention rates.
"Not enough organizations are conducting pulse surveys of new hires at the 1-month, 3-month, 6-month and 1-year marks. The employee experience within the first six months is a strong indicator of whether an employee will stay through the middle years of employment (years 3-10) when companies are getting the most out of their people."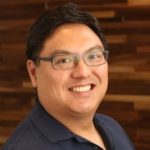 Here are a few survey questions used by Mason Wong, an independent consultant and a founding principal at ZWD, to gauge a new hire's candidate experience:
Which aspects of the recruitment marketing campaign did you find helpful?

How many interviewers did you speak with?

How many times did you come into the office to interview

Were the interviews started on time and conducted professionally?

How long between your final interview and your offer?

How satisfied were you overall with the recruiting process?

What were your reasons for accepting the offer?

Did you turn down competing offers? From whom

How does the actual job compare to what was conveyed to you during interviews?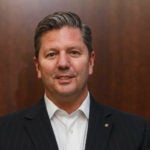 In addition to surveys, legal recruiter Scott Love says that employee referrals may provide an idea of how employees feel they've integrated with a company.
"Outside of a search firm, your least risky method of hiring is through the vetting of prospects by those known to you — your current employees. If they begin to refer employees, this further sets them deeper into your company based on the principle of influence. People are less likely to leave when they refer their friends for work."
Additional Candidate Experience Metrics to Examine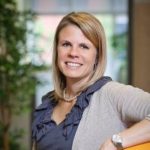 The above metrics include just a few critical areas of the candidate experience, but Jackie Dube, vice president of people operations at The Predictive Index, a behavioral assessment provider, says recruiters should also consider resume response rates (per advertisement), assessment completions, phone interview completions and offer acceptances.
Dube adds that taking a hard look at the data has helped the company attract better talent.
"We now have larger numbers entering the top of the recruitment funnel. This process has given us the power to focus on the best candidates for the role and to spend more time on quality candidates who fit our culture and who will get up to speed quickly. This has saved us a tremendous amount of time for our hiring managers and resulted in great hires that add value very quickly."