Velocity in hiring is one of the most crucial metrics a talent acquisition team strives to improve. It is also, probably, the single most important measurement that management holds a talent acquisition team accountable to. Improving velocity is also a competitive advantage; as time to fill continues to drop, you need to keep up. Jobvite is excited to offer a preview of our new candidate roll up capability, which will dramatically increase your visibility of candidate activity and, combined with the insights and analytics we deliver, help deliver a competitive advantage to you.
So what is this entirely new way of looking at your candidates going to deliver?
See every application a candidate has submitted and it's status – easy to see if they are an application spammer or if they are truly interested in your company
A consolidated activity feed of notes, evaluations, and messages from all applications across all applications gives you real time knowledge of every interaction with a candidate
No more duplicate candidate search results!
An improved candidate header that displays contact info, location info, previous employment/education history, and the candidate's source for top line visibility
Many of you have been asking for this capability over the last year and I wanted you to see the results of all of your ideas and comments.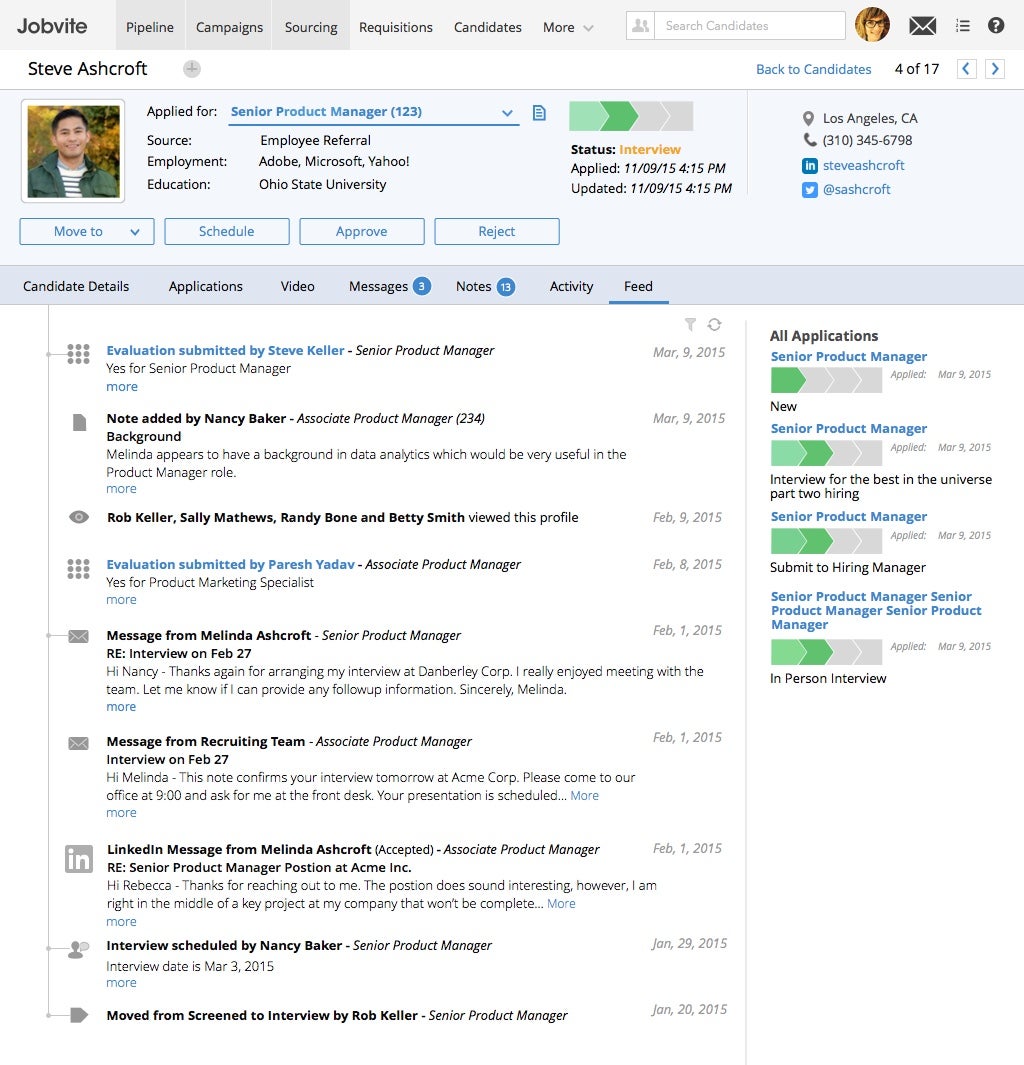 From a practical standpoint. this is going to show up as just another tab on the Jobvite main page. Nothing is going away so you'll have the best of both worlds – requisition and candidate based views are both available depending on what is best for your work style or needs at any given moment.
As we move forward we'll continue to add new value to the roll up. I can easily envision continuing to iterate on the activity feed to add more activities like workflow transitions and interview schedules. A lot will depend on what you, our customers, think of what we have delivered and where you want to take it. We are all looking forward to your feedback.
The candidate rollup is now available in our beta program with a general rollout expected at the end of the quarter.