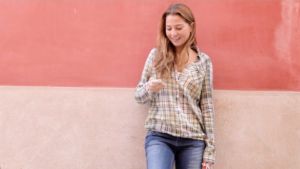 Last week, I wrote about the importance of branding your career site to show candidates what it's like to work for your company. A good employment brand gives prospects a clear picture of what you stand for and what you do, so they can find purpose and placement in your organization. The key thing to remember here, however, is that no matter how much information your career site provides about your company and its culture, it is not actually for your company. Ultimately, it doesn't matter what you think. What matters is whether or not candidates find the site useful and usable.
The applicant or candidate experience is an interesting thing—because, of course, no two are exactly alike. The trick is to incorporate the proven elements that all visitors to your career site will appreciate, from both informational and usability standpoints.
Our new eBook, "Career Sites that Sell: 4 Ways You Can Win More Applicants", goes into greater detail on how you can optimize the candidate experience, but I'll give you a little summary here:
Words make a difference. Do you think it's fun to read lists? Of course not. No one does. Everything on your career site, from job descriptions to mission statements, should be engaging and interesting. Invest in good writing.
Eliminate useless steps. Streamline your application process so it's as user-friendly as possible. You'll lose candidates if you ask them to jump through too many hoops.
Be social. Give applicants and prospects the opportunity to connect in the easiest and most familiar ways. Let them use their LinkedIn profiles instead of resumes, or share jobs on Twitter, or login with a Facebook account.
Offer options. Not every visitor to your career site will be ready to apply immediately. Give them alternatives—like job notification alerts that will match their skills to available openings when they arise.