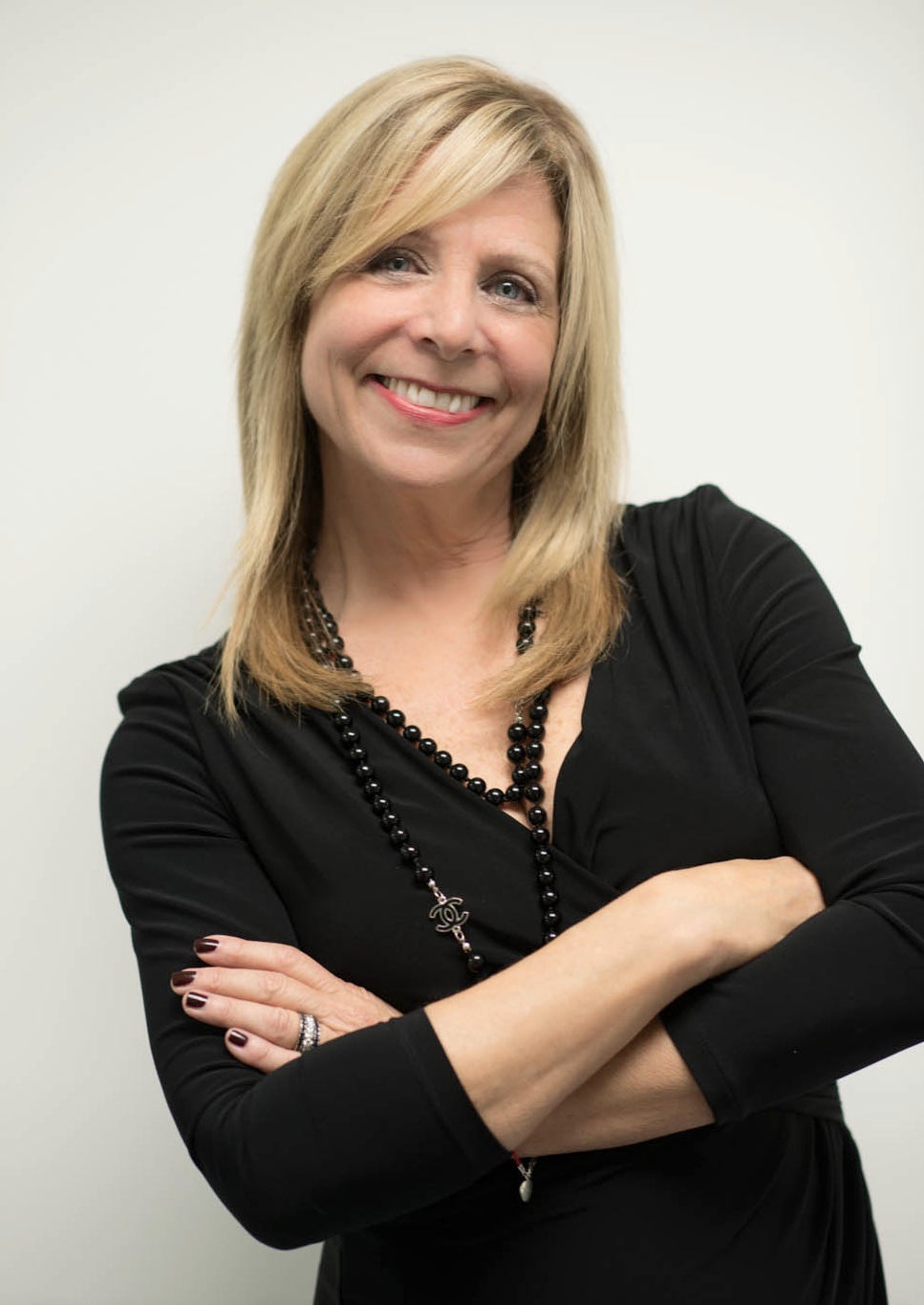 LinkedIn recently asked 18,000 professionals the most important factor for them when picking a new employer. 56% said the the company's reputation as a great place to work was the deciding factor. Employer Brand International's 2014 survey found that 35% of companies believed that a strong employer brand eased their hiring, reduced recruiting costs (34%), and increased employee engagement (32%). By virtually every metric, employer branding is a crucial part of every organization.
What is employer branding? Just as a consumer brand tells the public what a brand stands for, an employer brand speaks to employees – from the newest hire to the CEO – and to job-seekers. An employer brand connects employees and potential employees to an organization's career opportunities, culture, mission, values, and business goals.
As the economy improves and competition for talent increases, employer branding tells and shows job-seekers why they should choose your organization over all the others.
Here's one example. Caterpillar, the construction and engineering equipment manufacturer, recently faced a major recruiting challenge from two directions: Young people aren't going into the skilled trades that Caterpillar needs, and many tradespeople are aging out of the workforce. With a shrinking talent pool, the company was nearing a crisis.
The solution was employer branding. Caterpillar launched a recruitment marketing campaign that focused on the importance of skilled technicians and their value in building the infrastructure of America's communities. The company created the tagline, "Are you built for it?" and enlisted Dirty Jobs host Mike Rowe to appear in its print ads. The campaign targeted not only mid-career workers and veterans, but also high school students, with the goal of inspiring them to pursue work in the skilled trades.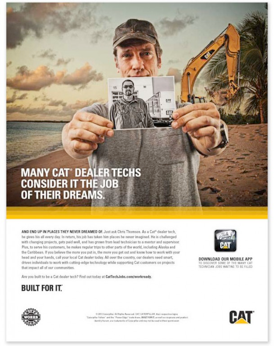 The results were amazing. Website pages for traffic related to technician recruitment rose by more than 200%. Daily leads increased by nearly 300% — and 64% of those leads were identified as "work-ready." And Caterpillar saw a huge spike in interest from high school students as well.
The benefits of employer branding go beyond recruitment and industry awareness. For example, a strong employer brand has been shown to increase sales and revenue. The Harvard Business Review has created the concept of the service-profit chain, which indicates that employee satisfaction drives customer satisfaction, loyalty, and revenue growth. It also fuels employee engagement, which fosters productivity, which fuels profitability.
On the flip side, employer branding can save money as well. Good employer branding connects with employees who are the best cultural fit, reducing the chance of poor hiring choices. There is transparency in the employer-employee contract and everyone knows the deal going in. Both turnover rates and recruiting costs go down, while retention and employee referrals go up. It's a virtuous circle, a sort of service-profit chain for talent acquisition.
Employer branding lets your organization stake a claim in the recruiting marketplace. It lets a company define itself however it wishes, emphasizing its strengths and distinguishing itself from competitors. The Container Store announces that working for the company isn't just fun — it's "exhilarating." Hewlett-Packard tells job-seekers "the world is waiting" for them. Salesforce says that the whole company is a "team sport — and we play to win," a great sentiment, whether or not it actually makes sense. These taglines are very different from the bland "Grow your career here" or the overused "People are our most important asset."
And once they're hired, employer branding keeps workers engaged. Employee communications and internal policies that are aligned with an employer brand reinforce the organization's mission, vision, and values every day. In fact, strong employer branding turns employees into brand ambassadors. It inspires and educates the workforce, keeping them committed to achieving the organization's business goals. These employees stay, perform, build long-term careers with the organization, and recommend their employer to their friends.
Great employer branding successfully increases sales, recruitment and retention of top candidates, employee engagement, performance, and ultimately, profits.
The economy has seen six straight months of at least 200,000 in job gains — the first time that's happened since 1997. Can your organization afford to recruit without a strong employer brand?

Jody Ordioni is President of Brandemix.