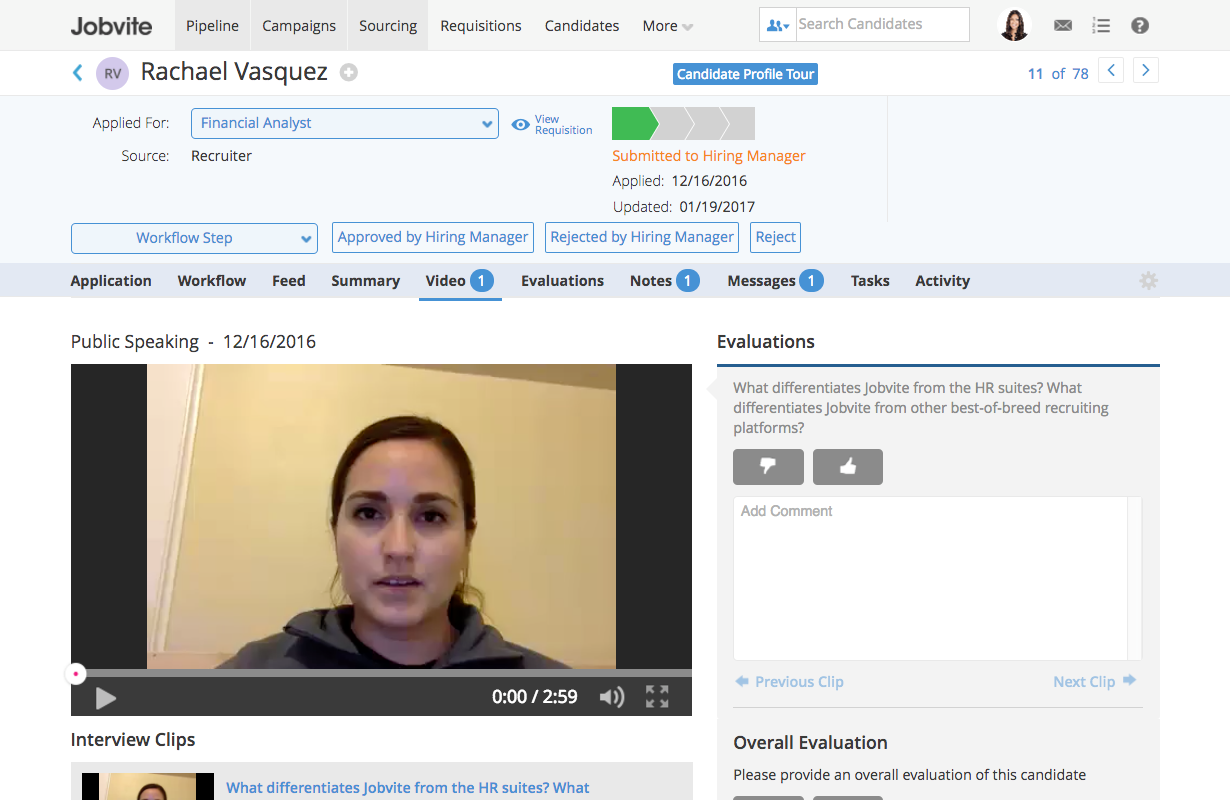 Are you ready for your close up?
If you're at HR Tech this week—and I sincerely hope you are—I invite you to come by booth #325. Not only will you be able to see Jobvite's entire recruiting platform in action, but you'll also be one of the first to demo our latest innovation: Jobvite Video.
That's right. We have just unveiled the industry's first video interviewing solution built directly into a recruiting platform and jobseeker portal. And you're going to love it. Jobvite Video is about saving you time and money, while simplifying the competitive hiring process even further.
We believe that early video screening is a vital tool for today's recruiters, who face increasing difficulty marketing to candidates efficiently. In order to remain competitive without sacrificing budget or resources, recruiters need the ability to involve more interviewers earlier in the screening process, capture their feedback, and then use that input to isolate top applicants as quickly as possible. Jobvite Video allows recruiting teams to see beyond the resume and compare candidates far sooner than if they were to hold more expensive and time-consuming face-to-face interviews. And because it is an integrated tool within the application process, jobseekers enjoy the seamless and personalized experience they have come to expect.
Frankly, we don't think any Applicant Tracking System—or, for that matter, any recruiting platform—can now be considered complete without this built-in video-screening functionality. We're excited to have pioneered this feature and to offer it natively within Jobvite Hire.
So if you're in Las Vegas this week, stop by booth #325 and have a look at our truly comprehensive recruiting platform. We would love to show you how Jobvite Video adds tremendous value to our offerings. And if you have any questions, post them below. As always, we welcome feedback.