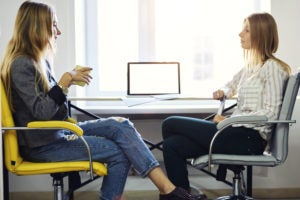 I attended SourceCon with some of my teammates last week and there were a lot of good discussions on engaging with your talent pipeline.  With the Jobvite Engage CRM our customers can create an unlimited number of email campaigns to engage their pipeline over time and ultimately convert them into high-quality candidates.  Some example campaign types suggested at the conference include:
Introduction

Introducing yourself, the organization, etc.

Company Newsletters

Regularly sharing general company announcements, executive presentations, videos, etc.

Events

Invitations to career fairs, meet ups, etc.

Holiday

Emailing holiday cards such as New Years, December holidays, etc.

"Follow" and "Like" Us:

An invitation to follow their Twitter, Facebook or Linkedin profiles

Employee Referral

Sent to internal employees, which typically outlines the organization's referral program and can feature specific hard to fill roles
Segmenting your pipeline into campaigns with Jobvite Engage is fast and easy, it can be done in bulk and as you bring new contacts into the CRM.  Users can schedule campaigns to be delivered in the future and measure engagement to understand what's working.  You can also easily do A/B testing to optimize performance.
These are just some popular campaign examples.  Do you have some to share?  Please post them below!