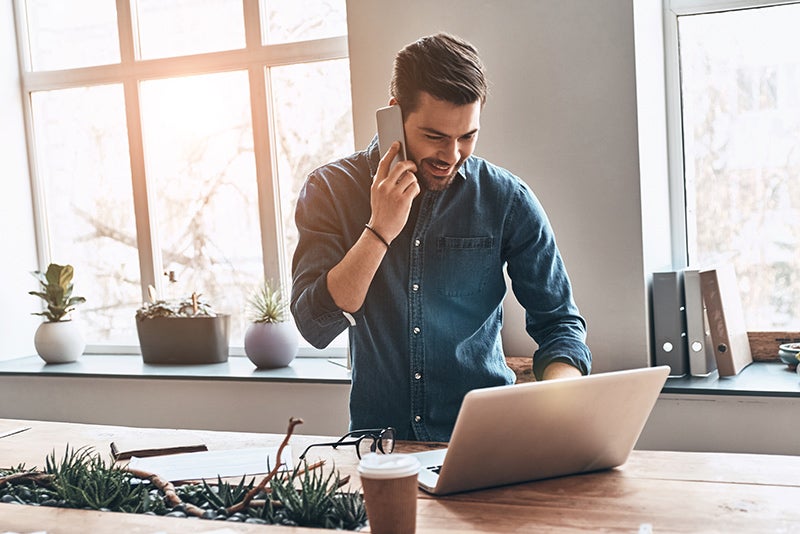 At a time when unemployment rates are low and job vacancies are high, recruiters need every advantage to attract top talent and keep candidates interested throughout the hiring process. Applicant tracking systems are useful for tracking a candidate's status and notifying applicants of where they stand in the hiring process. What tracking systems can't do on their own, though, is bond with applicants. Without forming a connection with your candidates and making them feel valued, they'll jump to the next offer. To prevent that from happening, you'll need to incorporate a human element into your hiring process.
Create Awareness
When job opportunities are plentiful, people are pickier about applying. Instead of just looking for any job, they want one that's a good fit. Therefore, you'll need to "sell" your brand's image. This strategy, called recruitment marketing, uses a combination of tracking technology, including ATS software, and traditional marketing to tell your company's story. The idea is to target prospective employees who are the best fit for your company. In turn, this makes hiring more successful.
Make Your Company Stand Out
Once applicants learn about your company, they'll have to decide whether or not they should apply. This is the time to sell your brand and tell applicants why they should work for you, not a competitor. Creativity and originality are key. If you have social media accounts, make sure they're current and intriguing. Putting employee and client testimonials on your company's website also gives applicants insight into your brand. If you have good reviews online, make them visible to applicants. No matter which avenue you choose, applicants should see why your company is great to work for.
Keep Applicants Interested
In the hiring process, interest is one of the most critical factors in hiring success. Once you have a candidate's attention, you'll want to reel him or her in. Engaging your candidates through conversation is the best way to make that happen. Text messaging, video, and online chats are great tools to use. Remember that variety is key, and you'll want to have several channels available to connect with your candidates. Engaging them in conversation is a more informal, but equally telling, way to learn more about them and determine if they'll be a good fit for your company.
Make a Decision
While talent acquisition software lets you know who's still in the running, it's important to keep the human aspect of recruiting in the picture. The same tools that you used to engage candidates initially are still useful. For example, video interviewing helps narrow down your pool faster, but just as effectively, as in-person interviews. Now that you've had a chance to review all of the applicants, it's time to make a decision. Today, unemployment is at the lowest it has been in nearly 20 years. Therefore, you need to stand out to attract and retain top talent. Engaging candidates, rather than merely tracking them, is critical to convincing applicants that your company is the one they should work for.