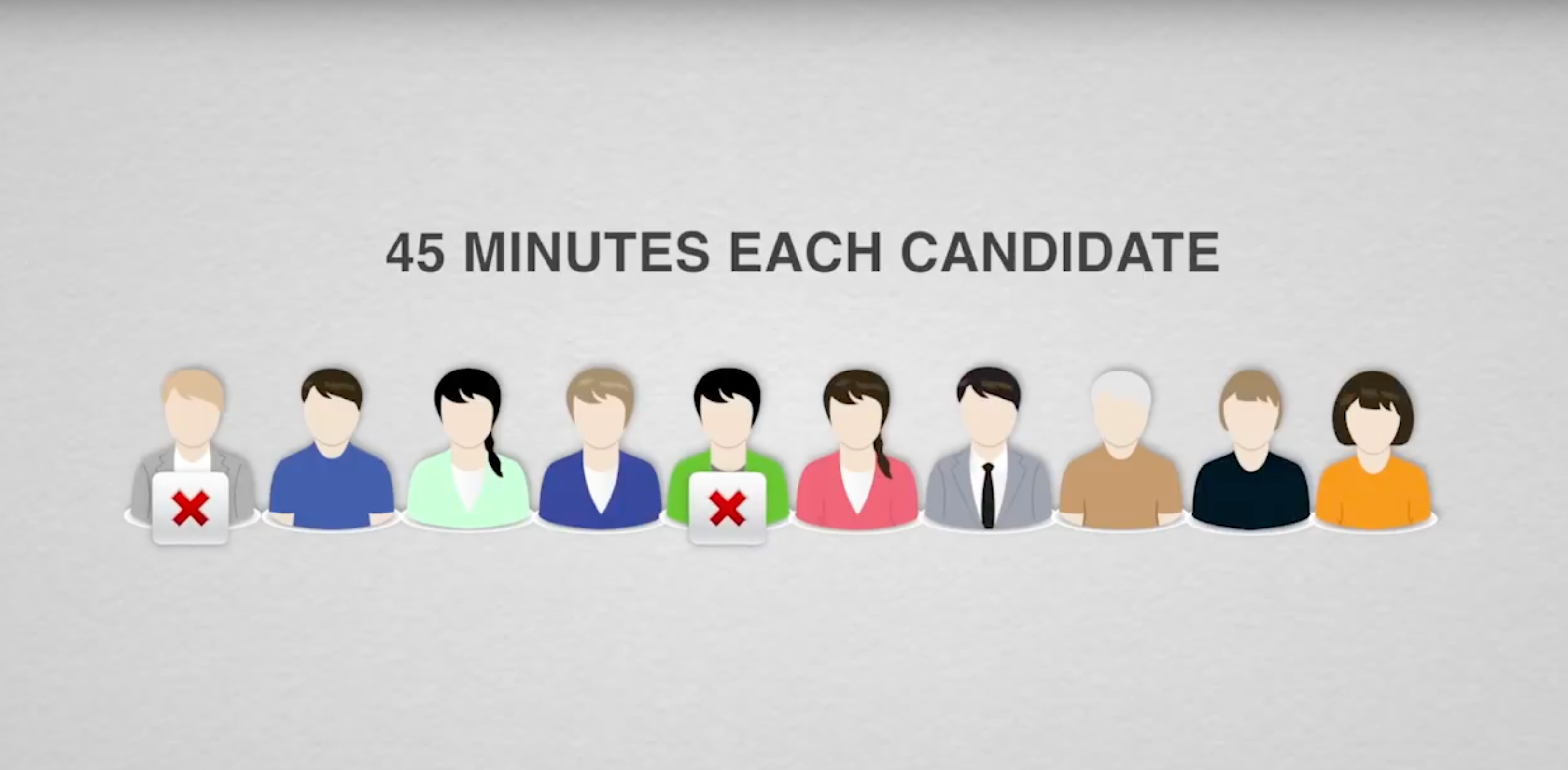 If you haven't yet had an opportunity to explore the latest addition to the Jobvite product family, I invite you to take a look at the quick 2-minute video below. That's right—it's a video about Jobvite Video, and it offers a concise summary of how our innovative new video interviewing solution can help recruiters add hours of valuable time back to their busy work days.
Many recruiters probably don't know how long it actually takes to schedule interviews. But when you make a phone call here, a phone call there, leave messages, send emails, check interviewer calendars, reschedule time slots—well, it adds up. In fact, on average, recruiters can spend about 8 hours tackling these tedious chores for each open requisition they have.
Jobvite Video helps you reclaim those critical minutes by simplifying the interview process, so you can identify top candidates faster and shorten your time-to-hire. Instead of scheduling live, in-person interviews with a large number of candidates—which can be costly in addition to time-consuming—you can easily send video interview requests to people who stand out as strong potentials. You give them pre-determined questions, and Jobvite Video enables candidates to record their responses using a webcam. No more scheduling required. Just review the video responses with the rest of your hiring team, collect feedback, and make a decision about whether or not to move to the next step.
A handful of other companies claim to offer a similar type of solution, but Jobvite is the only company offering a video interviewing solution as a native component of an applicant tracking system (so you can seamlessly transfer data between Jobvite Video and Jobvite Hire!). And we're the only company that allows you to set per-user expiration dates on your video interview requests—which gives both you and your candidates some much-needed flexibility.