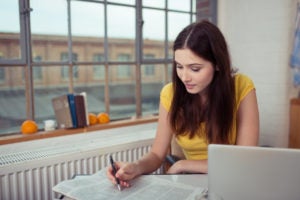 With graduation tucked neatly under the belt like a starched button-down shirt, a horde of new job seekers has just entered the market. Look out.
We've all been there, right? It's not necessarily a fun process, but there's definitely a lot to be learned. New grads start out with lofty ideals, big dreams, and strong opinions—but somewhere along the way, they discover that the world is a big place in which they occupy only a small corner. The trick is to find which corner works best. And when that "a-ha!" moment arrives, it can be a thing of beauty.
This Buzzfeed article, released today, sums up "The 12 Stages of Job-Hunting Hell" with a sense of humor. Have a good chuckle.