Congratulations to the customers from Jobvite, Talemetry, and RolePoint who were recognized for their exceptional candidate experiences.
Last week, Talent Board hosted the 2019 North American CandE Symposium and Awards Gala in Washington D.C. Talent Board is the first non-profit research organization focused on the promotion of quality candidate experience. At the event this year, they honored 65 winners of the 2019 North American CandE Awards program. According to the Talent Board website, over 195,000 job candidates were judged based on:
The candidates' overall ranking of their candidate experience
Whether or not they would reapply to the organization in the future
Whether or not they would refer other job seekers to the organization in the future
And how the candidates would change their business relationship status with the organization going forward based on their experience
Jobvite, Talemetry and RolePoint customers were all represented as winners in the small, medium, and large company awards.
Congratulations to Jobvite customers:
Dent Wizard
Dr. Reddy's
IDEA Public Schools
Sequoia
Workiva
Congratulations to Talemetry customers:
Air Canada
Noble Energy
Syneos Health
Congratulations to RolePoint customer:
Jobvite's Jamie Neighbors said, "It was a great event where our customers were honored for all of their amazing work this past year while partnering with Jobvite."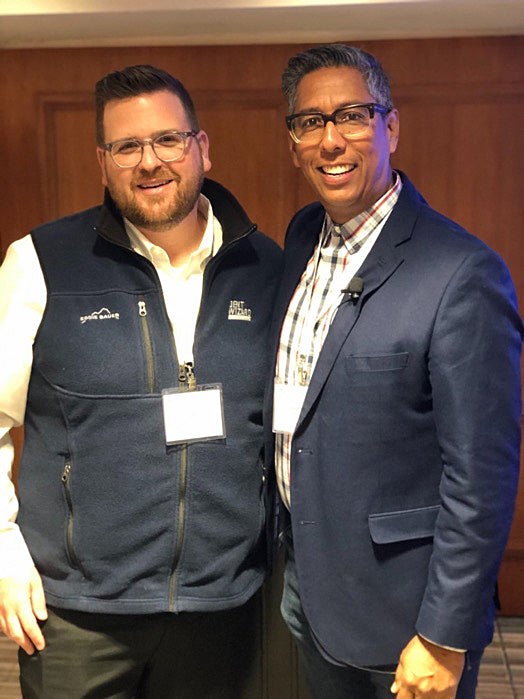 Pictured: Tony Suzda, Jobvite customer from Dent Wizard International, and Jobvite's Enterprise Sales Manager, Martin DeLaCruz. A special thank you to Tony and Martin for speaking at the CandE Symposium.