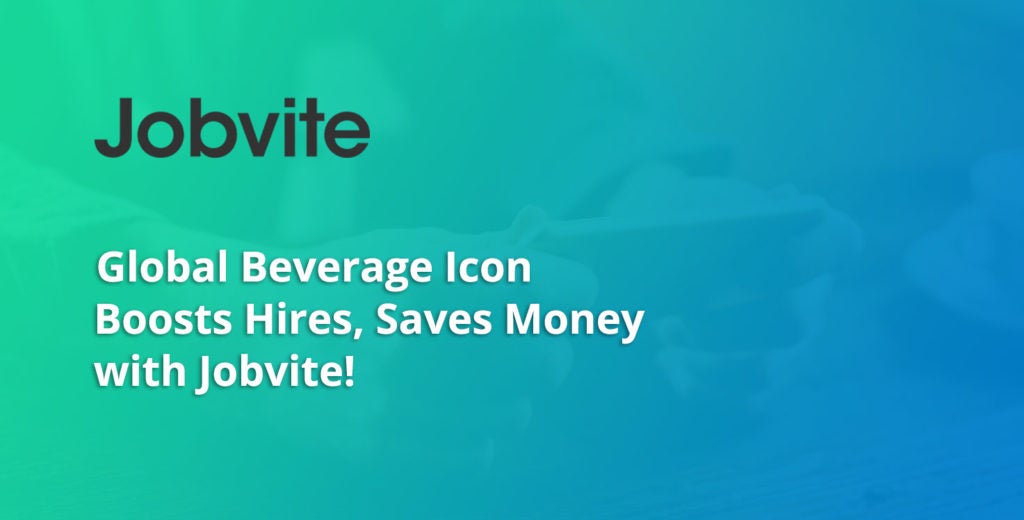 When this worldwide beverage company—a household name in over 60 countries—wants to hire new employees, it generally has no difficulty. That's because a huge portion of its employee base works in retail stores, and getting the word out for available positions isn't tough when everyone knows your name.
Hiring problems were more apparent, however, when the company sought corporate and management-level candidates. Marketing to these more skilled applicants wasn't as easy, and tracking applicants once they submitted resumes was often tricky. This company needed a more advanced way to cultivate and track relationships with the talent it needed to hire.
Many companies have been in that predicament. You have an influx of employees for one part of the organization—but those critical and lesser-known jobs don't seem to drum up the same level of attention. Sound familiar?
Luckily, this company found Jobvite Engage provided an effective way to tackle its challenges. These days, the company as a whole has expanded its digital reach, and everyone in the organization is encouraged to post and share jobs to their networks, from employees to hiring managers to business partners. In fact, in a single quarter, the company increased key hires by 40%. Sourcing managers found that Jobvite delivered a lower cost-per-hire than almost every other channel in use.
Want to know how it all happened? Take a look at the full case study today.