Saad Khan is a Partner at CMEA Capital where he leads CMEA's Web and new media investments. He also spearheads CMEA's seed initiative and early investments in Pixazza, Blekko, and Jobvite.
You can follow him on Twitter @saadventures.
A few weeks ago, we started thinking about hiring a CEO for one of our portfolio companies, WorkingPoint. The company provides a very intuitive, online small business management platform that has been adopted by a large and loyal customer base. The spec was simple – we were looking for an Internet-savvy, creative web marketer to help accelerate growth, someone who would also be a tireless evangelist for the company and its customers, the millions of owner operated small businesses in the US.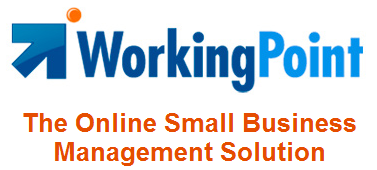 In a traditional executive recruitment process, we would find and interview recruiters who had successfully run similar searches over the last few weeks and then pick the one that seemed to have the most relevant rolodex and timely experience. They would then spend a few weeks building a pipeline before kicking off a several months long engagement to find a CEO.
In thinking through this process however, we had two significant concerns:
We wanted to start meeting candidates yesterday. The idea of running a process to find the right recruiter, only to wait a month or two before starting a 3 – 6 month process to find a CEO is not an option for a business that is operating in Internet time.
We didn't think that our future CEO was necessarily a traditional industry executive from the enterprise software world. We thought about young entrepreneurs like Aaron Patzer at Mint, or Mark Zuckerberg at Facebook; if you were trying to identify their talent early on to run a Mint.com or a Facebook today, would they have shown up on a recruiter's radar? The answer we resoundingly came to was no.
So, instead of doing what we usually do (and what I expect many others typically do) – we turned to a familiar source – our collective personal networks, with the presumption being that somewhere in the social graph of the WorkingPoint employees, management, and board (or one degree removed) is our gem, waiting to be discovered. To help us do this, we're using the Jobvite recruiting platform – these software-as-a-service products include social recruiting technologies that turbo-charge recruiting and referrals in social networks. (Jobvite also happens to be a CMEA portfolio company.) We've used Jobvite in the past to hire staff at CMEA.
And as of today, we're officially off to the races to find WorkingPoint's own Aaron Patzer. As far as we know, this is the first time social recruiting technology is exclusively powering a CEO search. The stakes are high and we're in exciting, uncharted territory.
So in the coming weeks, as you we hit you up through our blogs, address books, call logs, Facebook, and Twitter, we would appreciate your help in finding the leader of our next success story. As an added incentive, we've included a finders fee ($2000) that will be split across the chain of people that lead to our candidate (and can be donated to charity at the recipients' election). In the meanwhile, we'll continue to check in with you and update you on our progress throughout the process.
Here's a short profile of the position on our careersite. Does it sound like you?
[Feel free to hit the apply button to share your LinkedIn profile. Does it sound like someone you know? Send a Jobvite, a job invitation, from the careersite – that's how we'll know it's you who referred our next CEO.]
Editor's note: We hope you'll help WorkingPoint find its next CEO.