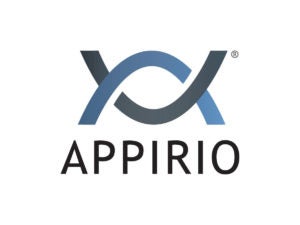 People are the driving force behind what makes a company great. Those of us in human resources and recruiting know that best –– investing in talent is truly what we live and breathe every day. Putting a face to a name, a story to role, and a personal perspective to an experience can give us more insights into our peers' experience, lessons, and inspiration. This series will be all about featuring some of the extraordinary recruiters and HR professionals doing great work.
Appirio, a cloud service company, hires only the best of the best when it comes to its applicants. After all, when helping established organizations like eBay, Facebook and IBM build their customer experience models, candidates must have a keen understanding of technology and business combined. But Appirio's hiring and HR team takes it all in stride — the company is growing a mile a minute in its Indianapolis offices.
In order to learn more about the people behind the scenes of this quickly growing company, we sat down with HRIS Analyst Lacey Ringlespaugh to hear more about her experience in HR, what she's learned from her career and her biggest pieces of advice.
So you're an HRIS Analyst at Appirio! How would you describe your role to someone unfamiliar with the position?
LR: I run the HR system and manage Jobvite for my team. I started out as a recruiting coordinator scheduling and sending messages, updating the back end of our software and things like that. Now I manage everything that has to do with reporting in the system. I keep up with the new Jobvite releases and update my team about how new features can help impact their work.
Sounds like you play a crucial part for your team. What has made you enjoy being in HR?
LR: What I love about HR is being the person behind the scenes making everything run smoothly. I like being the person that can put everything together, the one who makes sure all our systems are working for everyone and no one has a problem each and every day because of what we've done to make their lives easier. Recruiters have so much on their plate, I enjoy seizing the moment any time we can do something in the system to make their lives easier.
Every job has its ups and downs, but what would you say is one of your favorite parts about your job?
LR: The challenges –– I'm constantly learning more and more! When I started, I wasn't extremely tech oriented and this role has opened a lot of new doors for me. It's been a great opportunity to learn new systems and grow my knowledge of the space. This time of year is also very exciting because we are making updates to a lot of contracts. I love resigning contracts –– seeing how things are, what we can do to continually improve what we're doing –– it's also exciting to start new relationships and find new ways to expand what we've been doing previously.
Know that Appirio was recently acquired. What's been your experience in watching your company grow?
LR: We were just acquired last fall and our work has picked up some speed this 2nd quarter as we've become integrated with the new company. We've stayed as a standalone company so we're still hiring for our initial team, but we also took on 600 people (which was a huge increase for us) and we're expanding globally. For example, we're hiring like crazy in Australia, which is an entirely new market and location for us!
It's great to have the support of our larger company in terms of getting new contracts and we have demand like we've never seen before. Everyone on our team is doing what feels like about one and a half jobs now –– we have more projects on our plate with quick deadlines as we continue building these new markets –– it's unknown territory. We're growing as a whole but you can really see the growth happening in HR, and it's a good thing! It's excelling us forward but we do have to work hard to keep up and adapt.
What career advice would you give to someone that wants to go into HR?
LR: Be open minded and prepared to hit the ground running. Getting hired into HR can be a quick process if they really need your help growing the company, so go in strong. That isn't something to be intimidated by. And don't be afraid to start at the bottom of the totem pole. There are so many different kinds of roles in HR even beyond traditional recruiting or being the people that fix problems. Starting at the bottom allows you to see it all, and find what you're good at and what you're passionate about. HR really is such a great place to have a passion, to help others and make a difference.