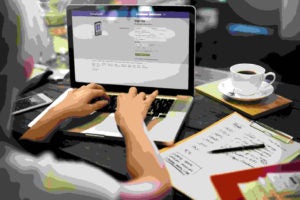 What would yours say? Would it tell potential job seekers what it means to be a part of your organization? Would it convey your mission? Or how your employees feel about their work?
Would it use pictures and video? Would it tell stories? Would it be full of fresh, compelling copy? Would it offer perspective on daily life in your office? Would it give people options for how to stay in touch if they're not yet ready to apply?
If you're not sure how to answer these questions, you're not alone. Many companies today get hung up on creating career sites. They aren't sure what to include beyond job listings, or how to speak to today's candidates. And that's understandable. Candidates today are a whole new generation of workers who want different things out of their careers. They want depth and meaning—and those can be difficult to incorporate into a web site, especially if you aren't sure who you're talking to.
Fortunately, Jobvite has just published a new eBook that focuses directly on these conundrums. Featuring a list of proven tips—along with the specifics about why they work—this valuable resource can help companies understand the importance of employment branding and how it lends credibility and style to some of today's most effective career pages.