We've just embarked on a New Year—and that usually compels us to do two things. First, naturally, we look ahead to plan our strategies and actions for the upcoming 12 months. But we also like to look back at where we've been, what we've seen, and how it influenced us.
If you're curious about what the last year brought us in terms of useful stats, and you're ready to act on what you learn, here's a recap of the top five HR infographics of 2014. Enjoy!
Employment brands have huge influence over candidates' decisions, but not all interviews incorporate or reinforce brand messaging. Here we offer data-based best practices on keeping candidates engaged and making a positive impression.

You know candidates are using mobile devices, but did you know how often? What apps they use? Or where and when they might be looking for jobs? (Hint: They even do it in the bathroom.) This graphic breaks it down for you.

Using data from the 2014 Jobseeker Nation study, we revealed hard facts about the impact that things like social media, gender, geography, and education can have on employee potential and longevity in the workplace.

Think you know what your ideal candidates look for on your career site? Don't miss how the insightful results of this vast job seeker survey uncover the real truth about what attracts applicants.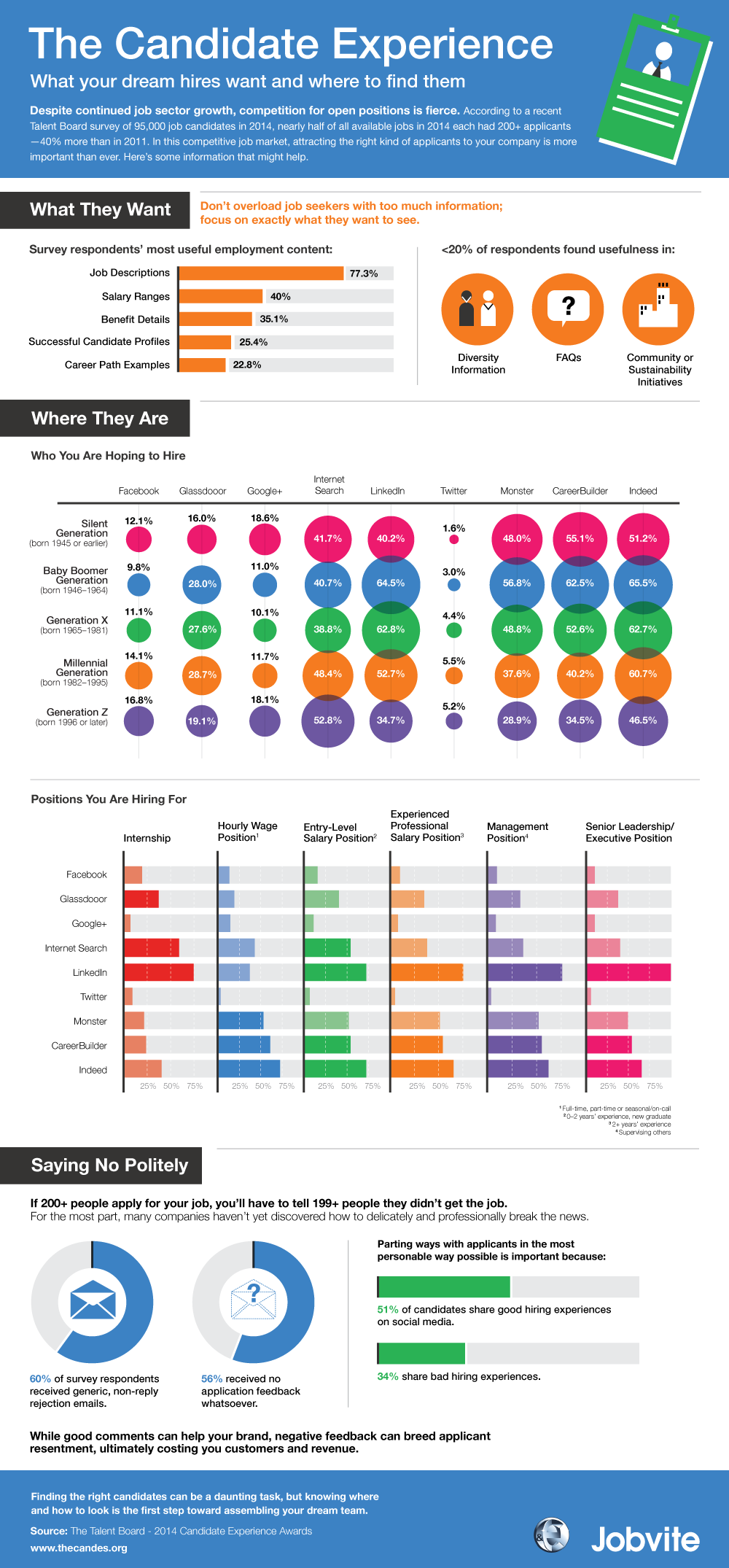 We learned a lot about the gap between what candidates want and what companies are actually doing when it comes to social and mobile strategies. Read "The Recruiting Manual," based on our 2014 Social Recruiting Survey, to learn why you shouldn't ignore social and mobile channels when recruiting.