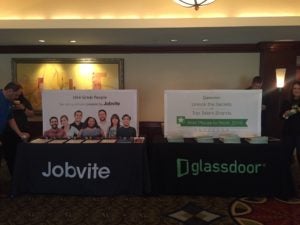 Over the course of the last three months, thousands of HR and Recruiting professionals attended 16 in-person events in the U.S. and the UK. Speakers from Glassdoor's Best Places to Work list shared their insights on employee engagement, talent acquisition and culture over coffee and bacon. With the help of our sponsor, Jobvite, the Glassdoor Roadshow brought together so many experts in the talent acquisition space and opened up the conversation for many organizations about how they can make their offices the best place for their employees to come to work every day.
Whether we missed you, or you just want to relive the experience, we've rounded up the highlights from the Glassdoor #GDRoadshow:
Miami
We heard from Jeff Selander, Chief People Officer of Health Catalyst on his journey to discovering the importance of culture and engagement for a company's success. He defined Health Catalyst's culture and share with our audience the impact it has had on the company's bottom line. View his deck for more!
Atlanta
Katie Burke, VP of Culture and Experience at HubSpot, talked about Culture as a Competitive Advantage and what makes HubSpot's culture one that landed them the number four spot on the Best Place to Work list. Atlanta also hosted CEO of LaSalle Network, Tom Gimbel, who spoke about hiring the kind of people that fit with the current culture. View his entire presentation deck here.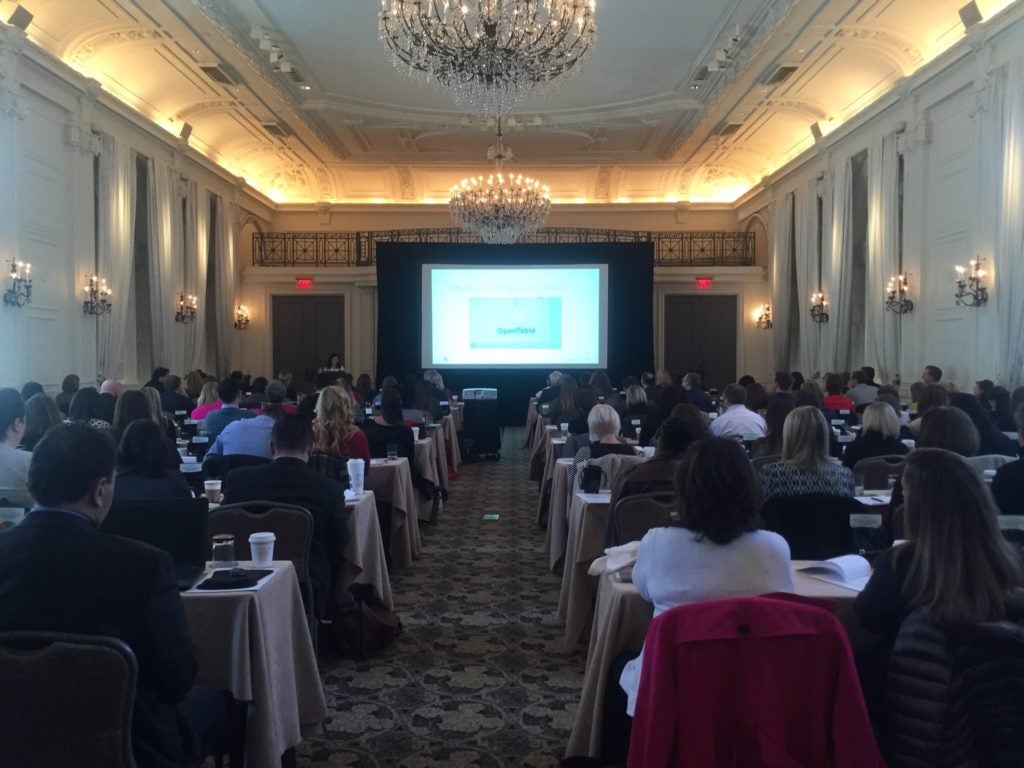 Los Angeles
The first stop in the sunshine state kicked off with Steph Douglass, Vice President, People & Culture at OpenTable, who shared how OpenTable matched its internal culture with its external culture. View the full deck here.
Washington D.C.
We were again joined by Jeff Selander from Health Catalyst and Tom Gimbel from LaSalle Network, who shared how they've created unique cultures in each of their respective organizations with the standing room only audience. Way to go, Jeff and Tom!
Seattle
Cloudera's Britte Sellin, Vice President of Human Resources and Juliet Peniston, Senior Director of Talent Acquisition, shared the secret ingredient to making Cloudera a Best Place to Work. We also got a marketer's perspective on talent acquisition from Slalom's Digital Marketing Manager, Colleen Robertson. Colleen taught attendees how Slalom approaches social advocacy and it's importance to a company's success.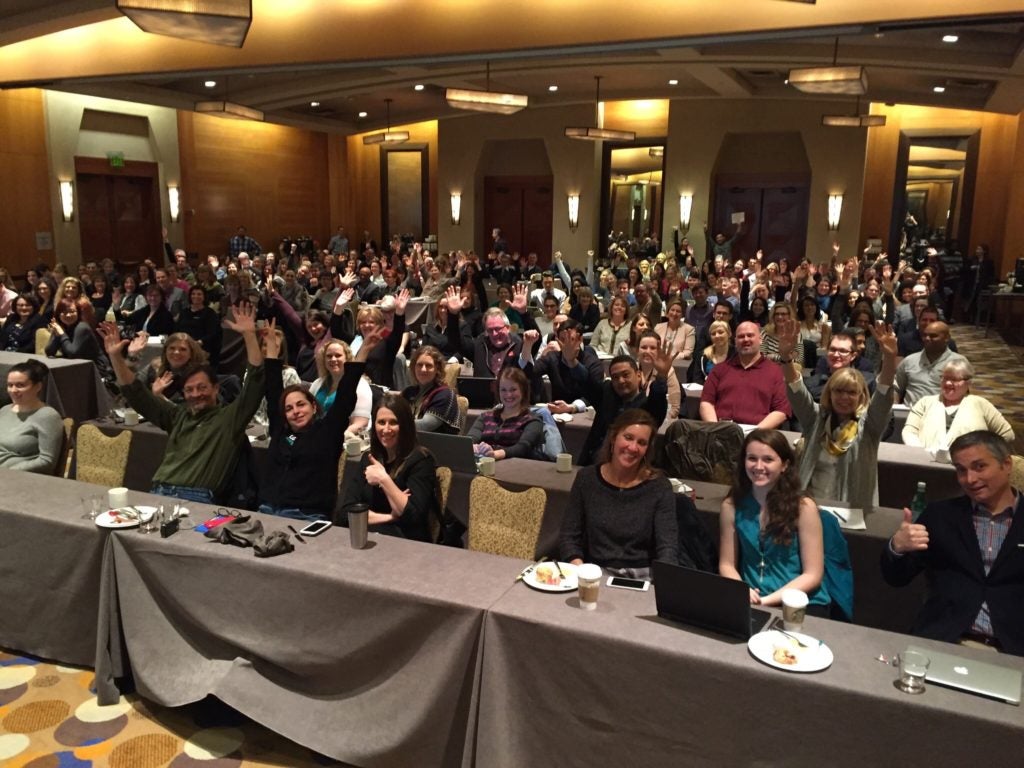 San Francisco
Just across the Golden Gate Bridge from Glassdoor HQ, 200+ talent pros attended the San Francisco Roadshow stop, and over 6,700 tuned in for the livestream. We were joined by Best Places to Work LaSalle Network, Centrify, Nestle Purina and Trulia to learn about defining company values, employee engagement, the importance of culture in trying times and more. We rounded up key takeaways on our blog or watch all the presentations on our YouTube page.
Dallas
Everything's bigger in Texas, and the Dallas Roadshow stop was no exception. Grand Round's Liz Gerstung, Vice President of Corporate Relations, spoke on Grand Round's approach to Culture and Values and gave actionable advice to attendees on how they can duplicate their approach within their organizations. Attendee Lauren Lyngstad from Sendero shared her takeaways as an audience member on our blog.
Toronto
Our first Canadian stop featured speakers from Earls Kitchen + Bar, HubSpot and Ceridian. President of Earls Kitchen + Bar, Mo Jessa, shared his experience addressing an employee engagement problem and how Earls overcame it. Ceridian CEO & Chariman, David Ossip also spoke about overcoming cultural challenges and how they turned their company culture around with employee engagement. Additionally, Jay Borenstein from Exchange Lab shared his experience as an attendee on our blog.
Philadelphia
We were feeling the brotherly love from presenters Steph Douglas, Vice President, People and Culture at Open Table and Tiffany McGowen, National Director of Talent Acquisition at Paycom at the Philly Roadshow stop. Both spoke to their methods for employee engagement and how those practices have contributed to the culture at each of their respective organizations. View both presentation decks and get audience member, Dawn Hoffman of PeopleShare's key takeaways on our blog.
Boston
Health Catalyst, HubSpot and Nestle Purina all spoke at the Boston #GDRoadshow stop. Attendee Caitlin Beausoleil took away the importance of transparency, culture as a competitive advantage and how to garner the most impactful feedback from employees. See all of her audience insights in her blog recap on our site.
Vancouver
Earls Kitchen + Bar spoke again at our second Canadian stop about mobilizing leadership and engagement. Both Chief People Officer, Lome Rubis and Sr. Leader, Talent Attraction & Acquisition, Kimberlea Kozachenko from ATB Financial shared their stories in creating a Best Place to Work and the key ingredients they gathered to make their organization what it is.
Chicago
Best Place to Work Southwest Airlines (the only airline to make the list) revealed the key ingredient to success: people. Learn about Southwest's philosophy to hiring in the presentation deck. Number two on Glassdoor's Best Places to Work list, Bain & Company, also broke down the recipe for greatness. View Bain & Company's entire deck and learn from one of the most highly rated companies on Glassdoor.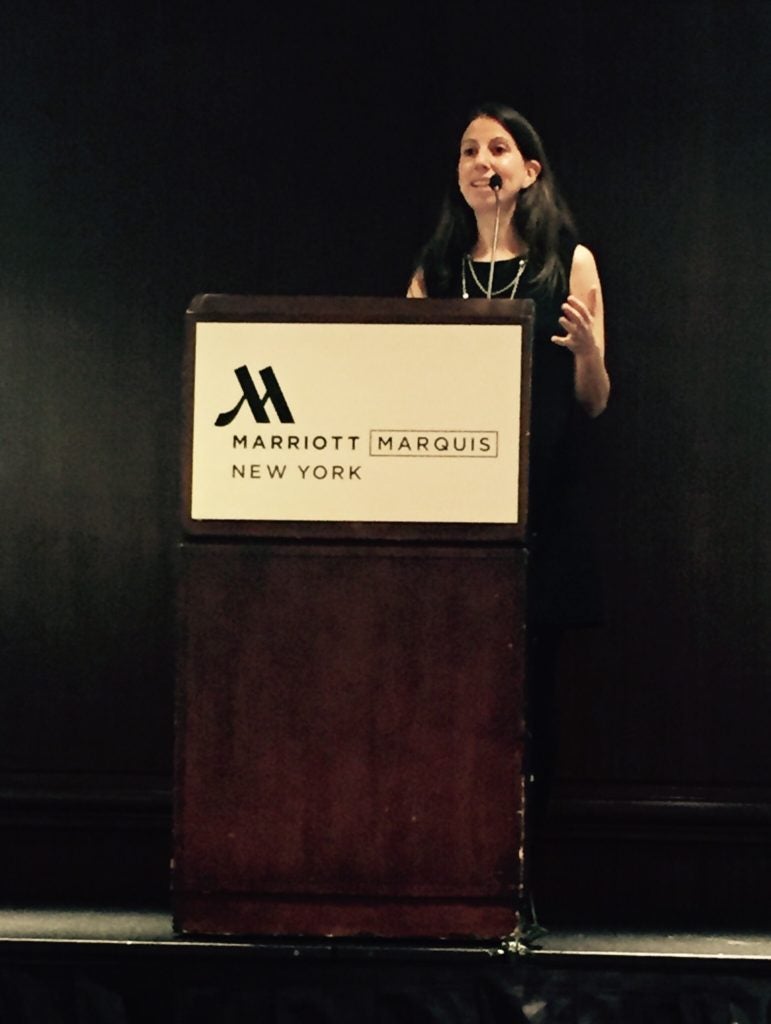 New York City
Health Catalyst and Credit Karma got into the empire state of mind with us in the Big Apple! Credit Karma revealed how it has unleashed its greatest weapon for talent acquisition: employees as brand ambassadors. Learn what programs it implemented in the Credit Karma presentation deck.
Denver
The number 10 Best Place to Work, Zillow Group, joined us in the Mile High City to reveal the ingredients that made Zillow a Best Place to Work. Vice President of Agent Sales & Site Director shared his experience of making the change from corporate executive to cultural expert.
Manchester
Our first UK stop of our Roadshow featured employers from the UK's Best Places to Work list. Mark Cull, the Head of Talent Acquisition at Yell, spoke about how Yell has gone about addressing its employer branding issues and overcome those obstacles. Con Marney, Talent Advisor at Expedia, the number one Best Place to Work in the UK, spoke about the actions Expedia took to earn the top spot on the list. Sandra Henke, Director of People & Culture at Hays spoke about how their cultures has an impact on employee performance.
London
At our last, but certainly not least, Roadshow stop, the number three Best Place to Work in the UK AKQA shared an inside look at its journey to the top and what it did to make the list.
Beautiful cities, impactful speeches, actionable takeaways, and don't forget the bacon! We had a great time bringing Best Places to Work to your organizations and we couldn't have done it without our sponsor Jobvite.
View all of the presentation decks on our SlideShare.
Interested in attending a Glassdoor in person event? Register now to attend the Glassdoor Summit in San Francisco September 13-14.
About the Author
The fastest-growing job site in the U.S. (compared to LinkedIn, Indeed, Monster and CareerBuilder, comScore, December 2015), Glassdoor helps employers across all industries and sizes advertise their jobs and promote their employer brands to a well-researched, highly selective candidate pool.