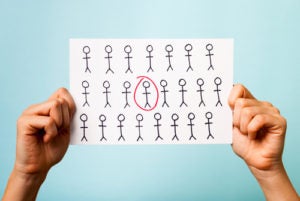 It's a common misconception that you have to offer higher salaries to entice people to leave their current jobs or hire less-experienced people with the intention of training them. I am here to tell you that this is not the case.
The hiring process should begin before the company is founded. Before coming to Jobvite, our CEO Dan Finnigan and Chief Architect Ali Syed and I met regularly to discuss our startup ideas. We constantly networked and met with numerous people as we shared our idea to try and get validation. In this time period, many people got excited about our social recruiting idea and even committed to working with us before our idea took shape.
The people who showed the most dedication were the ones we reached out to first. We ended up hiring people that we meshed with and who took pride in building on a vision from the ground up.
The first few positions
A company's first set of engineering positions is the hardest to hire. The first few engineers absolutely need to have a rare combination of skills:
1. Entrepreneurial thinking
2. Execution orientation
3. Breadth and depth in a plethora of technology and a full-stack experience
Finding engineers with these skills is like finding a needle in a haystack. Let us dive a little deeper into each of these skills:
Entrepreneurial thinking – Someone who has seen the movie before and has built successful startups in the past would most likely want continue being his or her own boss. Convincing them to abandon their idea and work on yours takes relentless persuasion and negotiation. Such hiring often requires giving that person a founding engineer to maintain that entrepreneurial feeling.
Execution orientation – I'll be frank: ideas are a dime a dozen in the startup community. Entrepreneurs can spit out thousand ideas, but that won't get them anywhere if they can't find someone who can build fast and is ready to pivot multiple times. In the early stages of a startup, flexibility and speed are the keys to success.
Full stack experience: Rolling up sleeves and doing whatever it takes is the key. Because entrepreneurs don't have enough funds in the early stage, they can't hire multiple engineers with specialized skills. The first engineers have to develop the product end-to-end all by themselves. Having knowledge of a vast set of technologies will benefit this process.
The qualities of an ideal startup employee
An ideal startup employee is someone who is ready to roll up their sleeves, get their hands dirty, and dive right in from Day One. Not only must a startup employee be ready to jump in, but they also must be excited by the idea, and – more importantly – champion the idea.  A critical responsibility of a founder is to recruit both talent and interest in the idea of the startup.
An ideal employee is one who is an articulate ambassador of the startup and one who can get others to buy in. An ideal employee is also self-assured, believes in themself, and has the confidence that he/she alone can single-handedly build the product and the company. For an engineer, it is important for he or she to be a risk-taker who is not afraid of failing fast.
Another critical skill is to have is the right combination of tech and business savvy as to not over or under build. The right balance of scale and scope is critical; you want to be able to grow the business without rewriting the original platform.