The men and women of the United States military provide a great service to our country, so it is disheartening to see that the unemployment rate for veterans 18 – 24 is a staggering 30.4%; that's 100% higher than that of non-veterans the same age. This is one of the reasons I was so excited to be invited by the White House to have Jobvite participate in the new Apps for Heroes initiative to help veterans easily find and apply to jobs.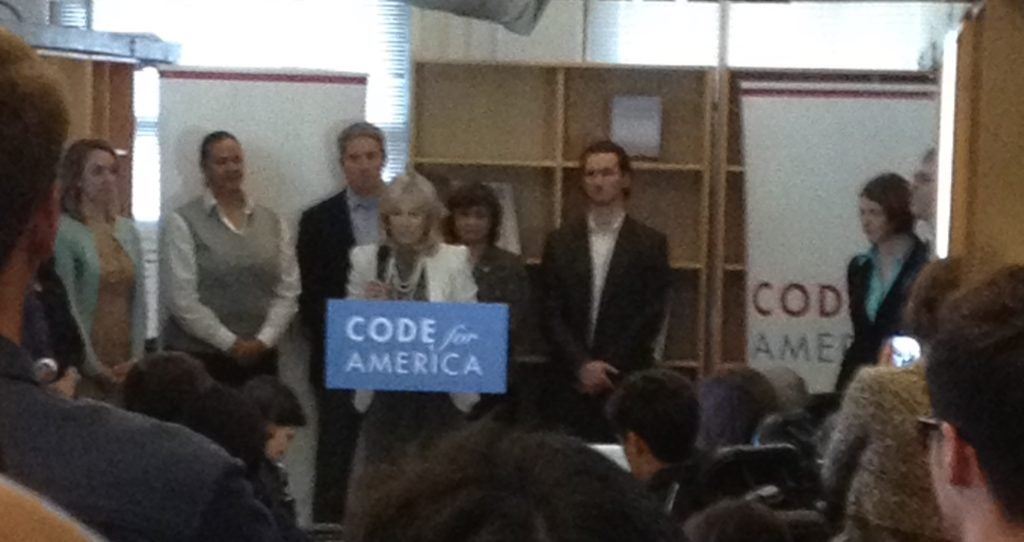 Through our support of this program, our customers can help veterans in two different ways:
They can flag job opportunities applicable for veterans so they can be searched and added to the Veterans Job Bank.
Our customers can now easily add the Veterans Affairs Blue Button to their career sites, so veterans can easily attach their military history when applying for jobs online.
Through this program, veterans will have access to more powerful tools to tap in to job opportunities they otherwise wouldn't be exposed. For military service men and women who have sacrificed so much for our country, our understanding of – and now response to – the ever growing challenge of finding the right job in ultra-competitive markets is a passion of ours and our customers.
Our customers represent some of the fastest growing companies in the country, so it's very gratifying to be able to connect those who have served our country with opportunities from these companies. It was our honor to have Beth Mensinger, Head of Global Recruiting, and Sam Crosby, Head of Recruiting Operations from LivingSocial, join us today to demo the app and attend the Apps for Heroes event with Dr. Jill Biden and US Chief Technology Officer Aneesh Chopra.
Like many companies, LivingSocial looks for candidates that are driven, smart and proactively think on their feet and have found that candidates with a military background perfectly fit the bill. They have hired veterans in all areas of their organization (engineering, support, sales, business development); and it was inspiring to hear their commitment to returning veterans.
We began by giving joint interviews and demos to the press; and it was great to see their response. TechCrunch immediately covered the news; and Forbes wrote a great article as well.
Following our media interviews, we were off to the Code for America building in San Francisco for the official announcement of the apps with Dr. Jill Biden and Aneesh Chopra. It was great to see the level of support from both the government and the technology industry. We were thrilled to be one of only a handful of partners to have our logo displayed prominently during the event; and I was extremely proud to represent Jobvite on stage during Dr. Biden's remarks.
It was inspiring to hear both Dr. Biden and Aneesh Chopra's dedication to helping our troops find jobs when they return home; and we, at Jobvite, are honored to be part of this program. Following the conclusion of Dr. Biden's remarks, we were able to mingle with Dr. Biden and Aneesh; and they were both extremely gracious and took time to meet every person in the room and shake each hand.
I am relatively new to Jobvite and joined this company, because it is a true innovator in social recruiting and is committed to connecting people with jobs in new and exciting ways. Through our participation in the Apps for Heroes initiative, we are continuing that mission and connecting veterans with jobs in a way that truly inspires us. I am looking forward to seeing how our participation in this program helps veterans find employment opportunities with our customers and hearing their many success stories in the months and years to come.