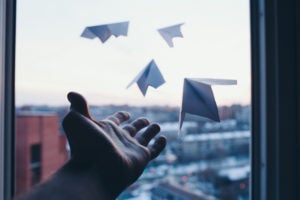 We've had an exciting week here at Jobvite. We learned that we've received praise and recognition from two amazing organizations. Check it out:
I think these two distinctions prove that Jobvite is making a clear impact in the business world. We're delivering solutions that help our customers grow and compete successfully. These solutions are innovative and place us at the head of a truly unique space, where few other companies (if any) can be found. And, with the help of our Jobvite Cares program and a stellar Customer Success team, we're building a platform that more and more customers are adopting with ease. It's nice when we see the hard work pay off. Thank you to all of you for being such a significant part of our story.
P.S. One of our Stevie Award nominations for is the People's Choice category, so we'd love it if you'd take a moment to vote for us. Just click here and enter the code M538Y. Thanks!