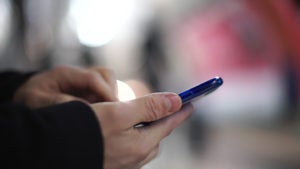 Connecting with today's on-the-go job seekers just got easier, thanks to Jobvite's new mobile career website solution, which was announced earlier this morning.
This offering is a critical asset for recruiters looking to market more effectively to a changing workforce demographic. Job seekers today—particularly those of a younger generation—are rarely without their smartphones and tablets, and that's how they like it. Just look at some of the numbers from this year's Social Job Seeker Nation report:
43% of job seekers have used a mobile device to look for jobs
37% of job-seeking millennials expect mobile-optimized career websites
25% of all job seekers expect to apply for jobs right from their mobile devices
Jobvite's new solution helps customers fulfill these expectations with a fully branded career site that's optimized for any channel a candidate prefers—including mobile. Jobvite also enables candidates to complete a seamless and simple mobile application process with support for Dropbox and LinkedIn integration, photo resume uploads, and Google Doc imports. Candidates can even attach their Facebook and LinkedIn profiles directly to their applications. As a result, job seekers can search and apply for openings anytime, anywhere—and recruiters enjoy the ability to harness more resumes and broaden their reach for high-quality talent.