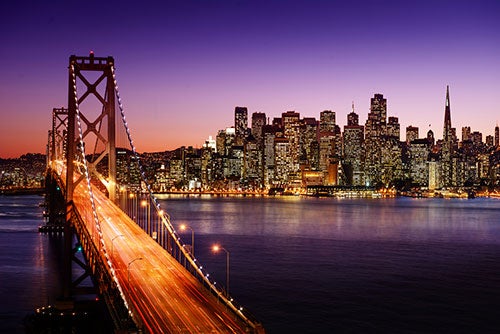 Jobvite is once again honored to be recognized for our rapid and continued growth. This time, the distinction comes from the San Francisco Business Times, which released yesterday evening its annual list of the top 100 Fastest Growing Private Companies in the Bay Area—or, as they call it, the Fast 100. Jobvite ranked #64, demonstrating 125.4% growth from 2011-2013.
This is a tremendous accolade for Jobvite, putting us up there among some pretty ingenious industry up-and-comers in everything from biotech and 3D printing to catering and e-commerce. To give you an idea of how impressive these companies are, the #1 spot on this year's list went to e-commerce fashion brand Dolls Kill, which saw an astounding 3,342.3% growth from 2011 to 2013. Even the slowest-growing companies on the list saw greater than 50% growth in the same time period. Make no mistake: If you're on this list, you're doing something right.
In the HR software space, of course, this record growth is of particular significance for several reasons. First and foremost, it highlights the fact that Jobvite customers need the kind of best-of-breed solutions and services that we offer. We are filling a void, and businesses are hungry for the power, ease, and convenience that Jobvite provides. Secondly, our growth indicates that Jobvite is equipped, better than any competitor, to continue innovating at a rapid pace—and that pace is necessary in today's dynamic hiring landscape. Jobvite has the leadership, the development team, and the customer success team all in place. We listen to our customers and to the industry at large, and we keep moving forward.
Now, with our recently secured $25M funding round, we are better positioned than ever to forge ahead. This honor solidifies that we are on the right track. Check out all the details and see who else made this year's Fast 100. Questions or comments? Please drop us a note below.