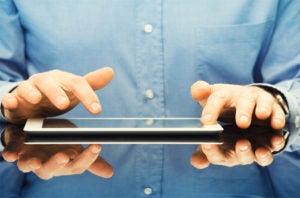 Jobvite is thrilled to be on the rapid-growth radar for the second time this quarter. Today, we announced that Jobvite ranked 132 on the esteemed Deloitte Technology Fast 500 list for 2014. This list recognizes the top 500 fastest-growing North American companies, public and private, across a number of technology industries. We are immensely honored by the distinction and pleased to report a growth of 865% from 2009 to 2013.
As we stated last month, this kind of growth shines a spotlight on the value of talent acquisition technology and on Jobvite's accomplishments over the past few years. To be recognized twice in two months among the top echelon, however, speaks even greater volumes about our success. We're not just growing—we're getting noticed. We're making technology that serves a necessary function, technology that works, and technology that people are using. Honestly, there's not much more a company could ask for than this kind of positive attention.
Now, the ball is in our court. Customers and job seekers alike will be looking to us to continue on this path. We get it. Plans for 2015 are underway, and we intend to make it another year of valuable production and development. We understand that the reason we keep growing is because we are listening to what the industry needs. Delivering greater customer service is always on our mind—as is delivering greater innovation. That's because today's competitive recruiting organizations don't just need jobs that are easier to do; they need to be the best at what they do, particularly as recruiting becomes more of a marketing function, and you compete heavily for talent. We're looking forward to seeing how our roadmap for the next few years helps drive you to greater ease and excellence. Stay tuned—it's going to be exciting.
Thanks for the vote of confidence, Deloitte.