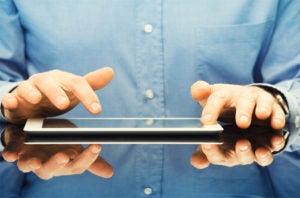 I'm thrilled to announce that, for the second year in a row, Jobvite has been recognized as one of America's fastest growing private companies. In fact, we ranked in the top 25 percent of all 5000 companies featured on Inc. Magazine's annual Inc. 500|5000 list—and that's no small accomplishment! This exclusive list shines a spotlight on private companies that have aggressively exhibited growth, innovation and leadership over the last year, so we're extremely proud that our hard work has been recognized and honored.
Jobvite has indeed been growing. Not only has our team continued to enhance our award-winning recruiting platform with innovative new technologies and features, but we have also seen our customer base soar to over 1700 companies—a number of which are ranked in the top 10 percent of the Inc 5000 list! To me, this speaks volumes about the direction we are headed. Our customers are also growing rapidly, and they know that their success hinges on finding and hiring the right talent. They need scalable, high-powered, and efficient recruiting solutions, and they trust Jobvite. We couldn't be more proud. We are committed to delivering the solutions today's fastest growing businesses need to power their recruiting efforts—today and into the future.
Check out the Inc 500 | 5000 list to read more about the companies on it. It's a phenomenal assortment of businesses, and we're truly honored to be included.