We're excited to unveil the newly redesigned Jobvite website, which has been completely rebuilt to offer a simpler and more compelling user experience. Here are just a few of the new features you'll notice now when visiting us online:
Better search. If you're looking for specific content on Jobvite.com, you'll have no trouble finding it. Our improved search feature makes it easy to access the data you need.
Responsive design. Many recruiters and job seekers now access our site from mobile devices—and, in fact, they expect full-featured mobile functionality. That's why our new design is completely responsive, even on landing pages, so you can easily navigate content whenever, wherever, from any device.
New Jobvite career website. We're especially proud of this area, as it showcases a real-world application of what we offer our customers. Candidates interested in working for Jobvite now have an inside view into what it's like to be an employee here and contribute to a specific team. They can also browse open positions, easily join our talent pool, apply online, or check current applicant status.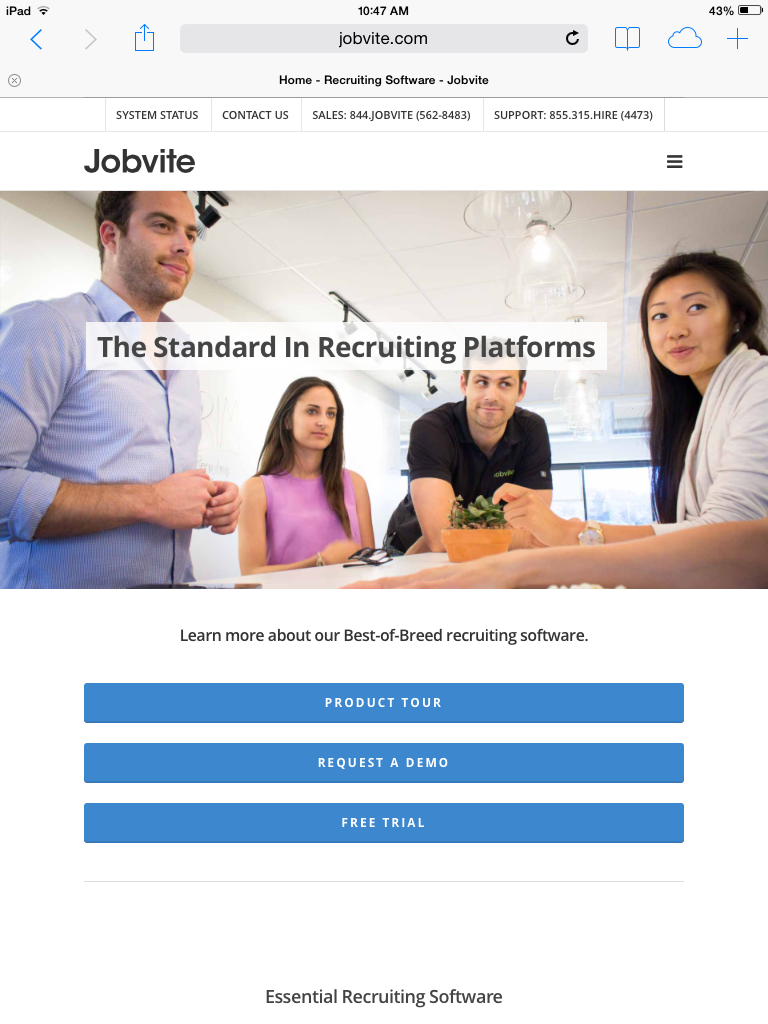 These are just a few highlights of our new site, so I hope you'll explore further and see how our many months of hard work have paid off! We are committed to delivering recruiting technology that's well designed, simple to use, and that allows customers to quickly and easily source and hire the best talent—and we believe our new site proves we can walk the walk.
If you have any questions or feedback for us, please let us know. We're eager to see what you think!