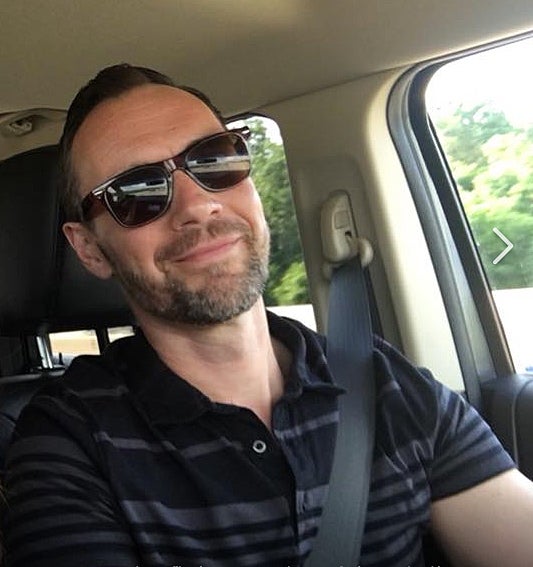 At Jobvite, our company culture is fueled by the enthusiasm of our employees. We pride ourselves on having a workplace that's fun and engaging, and a smart and motivated team that loves coming to work every day and making the magic happen.
Today, our Employee Spotlight series showcases our recruiter, Chad Roudebush. He does an amazing job at bringing the best talent into the company. One of his biggest recent projects has been the rapid expansion of our newest office in Indianapolis.
What is your role at Jobvite?
Recruiter / Recruitment Marketing Manager
How would you describe Jobvite in 3 words?
My three words would be fun, collaborative, and needle-mover.
What do you love about Jobvite?
I love how much collaboration exists. We pride ourselves on working together to create a positive experience for our customers. The work/life balance at Jobvite is also unmatched. Working for a company that understands the importance of life outside of work makes Jobvite a wonderful environment to thrive in.
What is your proudest moment at Jobvite?
One of my proudest moments at Jobvite would be helping the Jobvite Indianapolis office grow over 300% in 9 months!
What do you find most challenging about your job?
The most challenging thing would be finding great talent quickly. With the unemployment rate as low as it is, finding top talent in a candidate's market presents a new challenge everyday!
What advice do you have for people just starting out in your industry?
My best advice is to have a ton of conversations! Both internal and external conversations with those in the industry will not only provide you with information/detail, but also gives you perspective on our ecosystem and environment.
If you were stuck on an island, what three things would you bring?
I would have to bring food, water, and sunscreen.
Want an opportunity to work with amazing co-workers like Chad? Be a part of something special! Jobvite is hiring.