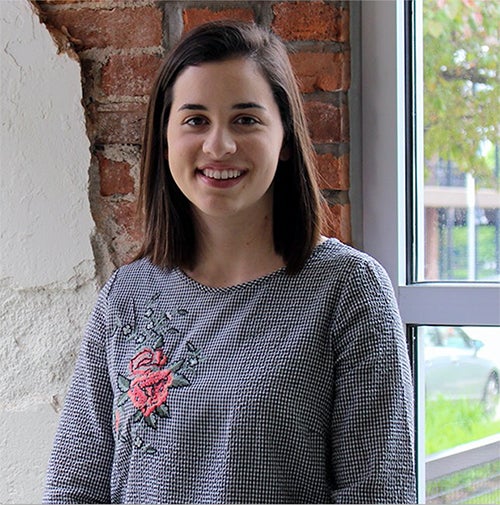 At Jobvite, our company culture is fueled by the enthusiasm of our employees. We pride ourselves on having a workplace that's fun and engaging, and a smart and motivated team that loves coming to work every day and making the magic happen.
Today, our Employee Spotlight series showcases our HR Coordinator, Denae Cowell! Learn more about Denae and her experience working here at Jobvite.
What's your role at Jobvite?
I am the HR Coordinator located in the Indianapolis office.
What have you been loving about Jobvite so far?
I love how collaborative and open to change everyone is. I feel like the future of Jobvite is so bright and I love that I get to be a part of it!
What do you find most challenging about your job?
I am a recent college graduate so everything is new for me! Every day I come to work excited for new challenges and new opportunities for growth.
Next item on your bucket list?
I am a major Broadway geek and am trying to plan a weekend trip to New York to see a few shows!
What do you like to do in your spare time?
I really love yoga, running, Netflix binging the tv show "Friends", and spending lots of time at local coffee shops in the city! The coffee shop Provider is my number 1 favorite. 😊
What's something most people don't know about you?
I actually heard about Jobvite for the first time at the Recruiter Nation Roadshow in Indianapolis this past May. My previous experience is in recruitment and I thought Jobvite had a really awesome product so I continued following Jobvite on LinkedIn. I was hired early last month!