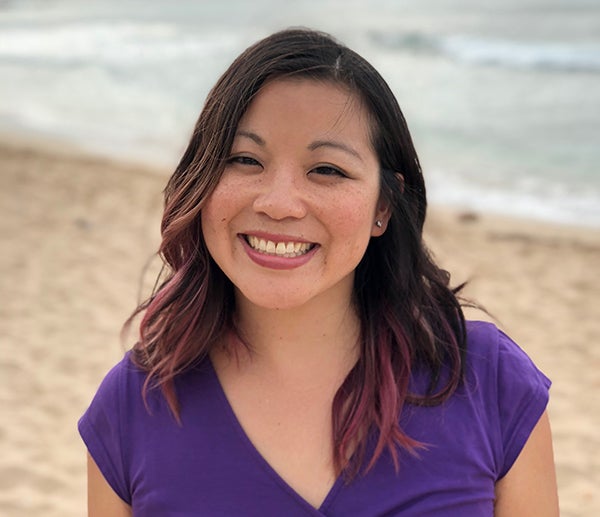 At Jobvite, our company culture is fueled by the enthusiasm of our employees. We pride ourselves on having a workplace that's fun and engaging, and a smart and motivated team that loves coming to work every day and making the magic happen.
Today, our Employee Spotlight series showcases Janel Lao, our Senior Human Resources Manager. She recently celebrated her third year working with us, and we couldn't have been more excited for her! Janel not only spearheaded our first employee survey, but continues to work hard throughout the year to grow and develop our teams here at Jobvite.
What is your role at Jobvite?
Senior Human Resources Manager
How would you describe Jobvite in 3 words?
Genuine, Collaborative, Fun
What do you love about Jobvite?
I love the people. I love the overall culture. It's a very genuine and sincere place. It's very rare to find this type of culture. When they say Jobvite family, it really is a family.
What is your proudest moment at Jobvite?
Rolling out Manager Training. It was the first time that I got to create AND facilitate a manager training. In the past, I had facilitated manager trainings, but it wasn't my content and some of the topics were so generic that people would lose interest. Since I work so closely with the people managers, I tend to know what areas they wanted/needed more HR support in and was able to customize the manager training based on that.
What do you find most challenging about your job?
Working with people everyday when no two people are ever the same even if they have the same issue or concern. I'm not saying that people are challenging in general, but it forces me to constantly be aware of who I'm working with, how to flex my style, when to change my tone or word choice, to be aware of the tone/feel in the room, etc. This is my biggest challenge but also the best reward. I'm a pretty heavy introvert, so this also pushes me outside of my comfort zone which may also be why it's more of a challenge to me.
What advice do you have for people just starting out in your industry?
Listen and observe, ask a lot of questions. Be humble and get a great mentor.
Before working at Jobvite, what was the most unusual or interesting job you've ever had?
I was a living sign for a company that was advertising new housing on the Peninsula. I literally held a giant yellow arrow that would direct drivers to new housing developments.
Interested in joining Janel and the Jobvite team? Check out our open positions.