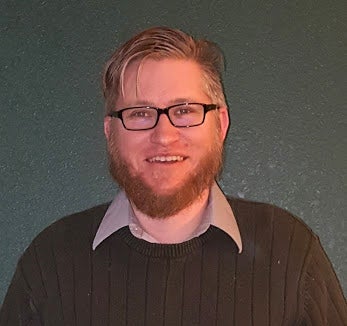 At Jobvite, our company culture is fueled by the enthusiasm of our employees. We pride ourselves on having a workplace that's fun and engaging, and a smart and motivated team that loves coming to work every day and making the magic happen.
Today, our Employee Spotlight series showcases our Director of Engineering, Joshua Jackson! Learn more about Joshua and his experience so far working with us at Jobvite.
What's your role at Jobvite?
Director of Engineering for Infrastructure and the SRE & DBA teams. I manage two separate teams. Improving performance, day to day management, monitoring alerts, and keeping the site working for customers. DevOps, SRE, & DBA (manage all of data source) search indexing, aurora, mysql, mongo. I help manage people and help them grow in their careers.
What have you been loving about Jobvite so far?
There's always new challenges and interesting problems to work on. Working here you will never be bored because you will always be solving problems and spend a lot of time maintaining the site and products. There's constantly a moving target and constant ongoing improvements and challenges. At the end of the day it's most important to improve customer satisfaction.
What do you find most challenging about your job?
Technical challenges of finding solutions for difficult problems. It's a balance of technical work and a contributor to lead. Also, finding the time to help individuals grow. There's so much going on and that needs to be done–there's not enough time in the days, weeks, and months. Another challenging aspect is accepting the fact that everything can't be done and engineers are perfectionists which can cause a lot of stress. Bringing together four companies with distinct processes, designs, and growth brings unique challenges. Ultimately, finding the best aspects of each company and leveraging it across the new companies to build strong bonds is key to the success of that initiative.
Next item on your bucket list?
To redo the back patio area at my house and create three planter beds to be able to do year-round gardening.
What do you like to do in your spare time?
Reading, gaming, and gardening!
What's something most people don't know about you?
That I was a gentoo linux developer for at least 8 years and held 4 different positions. I started as an individual contributor, lead architecture, developer relations, and then became board of trustees for not-for-profit and it led to me the technology career path that I am in today. It ultimately led me to Jobvite and I am really appreciative of open source that has led me to my career today.
What pets do you have?
I have 3 cats: Pumpkin, Morla, and Venom.