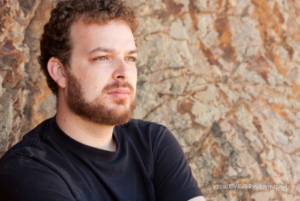 At Jobvite, our company culture is fueled by the enthusiasm of our employees. We pride ourselves on having a workplace that's fun and engaging, and a smart and motivated team that loves coming to work every day and making the magic happen.
Today, our Employee Spotlight series showcases our Customer Support Manager, Paige Sky! Learn more about Paige and his experience so far working with us at Jobvite.
What is your role at Jobvite?
I have recently stepped into a management role for our in-house support team in Indianapolis.
Why do you like working at Jobvite?
Jobvite is like a family, except even better because I get paid for the work I do. When there is a problem, we all set aside our day-to-day differences and pull together to get awesome outcomes for our customers and each other too.
What is the most challenging aspect of your job?
Being in a leadership position is currently my biggest challenge, my direct managers at Jobvite and the senior leadership team have all set the leadership bar high and I'm doing my best to follow their examples.
What do you like to do in your spare time?
In my spare time I like to read, cook, and play video games. I once found a book about a chef with a video game system to improve his cooking and no one saw me for 3 days.
What is the next item on your bucket list?
Next item on my bucket list is to win another gold Stevie award with our customer support team.
What is something interesting about you that other people don't know?
When I was younger, I took classical ballet classes for 8 years.