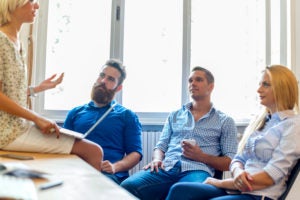 Taking the extra time to thoroughly introduce and train a new employee is a task that often gets swept under the rug. It's tempting to take a sink-or-swim mentality with fresh recruits by setting them loose on pending projects to see how they do. That might work, but investing time in properly onboarding them can make all the difference between a valuable employee and a burnout.
Remember, not retaining a new employee means starting all over with sourcing, resumes, scheduling interviews, etc. Here are five strategies for correctly onboarding a new team member.
1. Hire The Right Candidate
It may seem obvious, but hiring a candidate who isn't best suited to your company can make onboarding a classic case of trying to fit a round peg in a square hole. This is one of the many reasons that having a thorough interview process is crucial.
Rob Biederman, co-founder of HourlyNerd, connects businesses with top MBA students and alumni. Biederman says you should be considering both the new hire and the existing staff during selection.
"Maintaining a strict focus on only adding the best talent is critical. A-players only want to work with other A-players, so we've been incredibly disciplined about hiring as we interview for new roles. As a result of our incredibly high bar for new hires, the founders have had to work doubly hard and all wear many hats. But we'd much sooner stay late every night than ever add someone to the team whom we don't believe is an All-Star."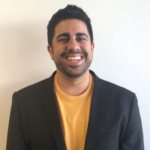 Haroon Ahmad, Director of Public Relations at JotForm, also emphasizes taking the time up-front to hire the right person.
"Here are few key questions JotForm asks to make sure a prospective new hire is a right fit: Does the candidate have long-term potential? Can the candidate showcase results? Is the candidate willing to put his or her skills to the test? How honest is the candidate? What does the candidate bring to our team?"
Not only will the wrong candidate fail in the long term, but the first few months will be a series of disappointments as well.
2. Offer Proper Training
The onus is certainly on the new hire to fit into the workplace and become a productive member of the team as soon as possible, but that's even more of a challenge without proper training.
Goodman says that although it's tempting to think that a new recruit with lots of experience and education can get started right away, dumping work on him or her without guidance will make for a rocky launch.
"The biggest mistake is hiring someone to delegate work to, and not giving him/her the proper onboarding and training up-front. We've made the mistake of hiring someone and assuming he can walk in and execute on day one. Even the best recruit will fail without proper training. Delegating doesn't mean fully turning over the work—it means assigning someone else responsibility, and then working with him or her to take on as much of the work as possible."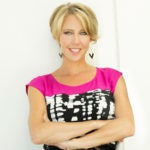 Sometimes training is as easy as keeping good notes on your clients. Gretchen Fox, co-founder of [made to order]—a social strategy and training agency—says client playbooks are key for training new hires.
"The trick is a playbook. We help our clients create their social media playbooks, but this is the key for any department. Playbooks should contain organization charts, philosophy, vision, branding guidelines, do's and don'ts, tips, escalation procedures—all the necessary resources and contact information. We recommend using the playbook as you would a text book, and have more senior employees go over with new employee. It's a good idea to have new employee sign a form saying they understand all the info provided to create accountability."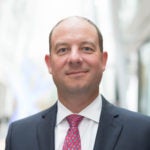 The training shouldn't stop at the job's function though. It should also cover day-to-day operations in the office, Robert Hosking says. Hosking is the Executive Director of Office Team, the world's largest specialized temporary staffing service for administrative professionals.
"During onboarding, training sessions should be organized to cover office equipment and all the programs and procedures for the role, in addition to the work itself."
3. Pace New Hires
Starting a new job can be stressful, and dropping too much on a new employee too quickly can cause early burnout.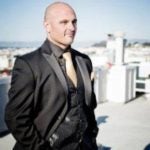 Mike Mirshzhzadeh, co-founder of The Money Source Inc., oversees recruiting efforts for a 200+ team of mortgage sales professionals throughout the country. He suggests instituting a month-long program that helps new hires get their bearings.
"We've developed month-long initiation processes, referred to as the "Jr. Recruiter Program" and the "Jr. Wholesale Program." Both are designed to ease professionals into the industry and company without pressure to meet immediate quotas, but differ in that they are crafted to uniquely suit the candidate's traits."
Ramping work up the workload and the pace of expectations slowly is usually a good option for everyone involved.
4. Roll Out the Red Carpet
Hiring a new employee is supposed to be a mutually beneficial endeavor, so make sure to value your new employee on his or her first day.
Keith Rollag, Associate Professor and Chair of the management division at Babson College, just published a book on the subject called What to Do When You're New: How to Be Comfortable, Confident, and Successful in New Situations. Twenty years of research has taught him that having a great first-day experience can help a new hire tremendously.
"I've heard countless stories of new hires who have shown up on their first days to discover: the boss forgot they were arriving, they sat for hours in the HR office waiting to process paperwork, or they had to use the desk of someone on vacation because no one thought to get theirs ready.
Usually the company has sold themselves as a great place to work during the interview and hiring process, so when a new hire discovers there were no preparations for their arrival, it sends a huge signal about how valued and important he or she really is.
Make sure the new hire's desk, computer, phone, and office supplies are ready and waiting for his/her arrival. Go the extra mile and have a cubicle/door name tag, business cards, and name badge on the desk. Make him or her feel like a regular employee on day one, and you'll have a more productive, satisfied employee on day 100 and beyond."
5. Set up a Mentoring Program
Getting marching orders from administration may help new employees understand a business's broad strokes, but having a lot of one-on-one time will fill in the details.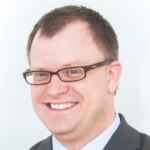 Kyle Bruss leads talent acquisition and associate learning and development for Talent Plus. He says his company matches trainees and mentors up by interests and job role.
"New associates are enrolled in our Plus Program—a one-to-one mentoring program. Mentors are assigned based upon a new associate's interests and/or their roles at Talent Plus. Many times it is someone who has been with Talent Plus a particular length of time so he or she can provide some institutional knowledge—our culture and our methodologies. One partnership held cook-offs and bake-offs, another pair took a cooking class together, another visited the outlet mall near the office, while another took a painting class."
A mentoring program can be a great addition to the onboarding process.
Get Off to a Running Start
Finding the right candidate for a job opening can sometimes be a long drawn out endeavor, one that everyone is anxious to be done with. However, the hiring process continues well after the job offer, and taking the time to develop a thorough, extensive, and welcoming onboarding process will help ensure that a new hire not only sticks around, but quickly becomes an asset.