How to hire for soft skills and find the best candidates for every role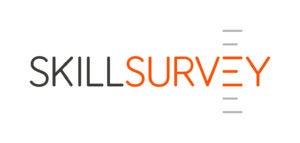 The best predictors of job success are the hardest to measure. Everyone agrees soft skills – the attributes and attitudes that enable someone to effectively interact with others – are important.
But ask a few people to define soft skills and responses may range from 'dependable' to 'emotional maturity' to 'team player'. So how do you determine which soft skills are important and how do you know if your candidate has them?
When it comes to assessing soft skills, interviews can be rehearsed, and a good conversation may just be that. Assessments are often too generic and at best, can only indicate how an applicant might perform.
The key to understanding the potential for future success is past performance
Your hiring process should effectively examine each candidate's previous performance across key competency areas, and a candidate's references are the best way to get that insight. Automated reference checking, like SkillSurvey's solution, is a surefire way to learn if a candidate has the right soft skills for the job.
Research has proven that proficiency in a short list of competency areas, which focus on soft skills, are the true predictors of on the job success. These include:
Professionalism
Personal value commitment
Interpersonal skills
Problem solving and adaptability And for some roles:
Managing others
Leadership
How can you track feedback on these core competencies? Check out an example of our reference feedback report to learn more.
How are soft skills job-specific?
What does it really mean to look at job specific behaviors? Well, let's take interpersonal skills. In almost all occupations, the ability to manage relationships and communicate effectively are essential to success. But you need to define how these skills matter in the context of doing that job.
Here are some examples we pulled from our library of over 350 job-specific surveys:
Hotel Housekeeper: remain calm and helpful when handling complaints from guests
Registered Nurse: provide others with medical attention and emotional support in a caring and compassionate manner
Business Manager: convey goals and timelines clearly to direct reports and collaborate with internal and external stakeholders
You can't just ask a candidate about these things. You need real evidence from past job performance. Because soft skills aren't the things you say, they're the things you demonstrate.
It's a fact that prediction of on-the-job-success is based on access to reliable and valid data on past performance.
To select great candidates and improve your post-hire retention, all you really need to do is make sure your hiring process effectively examines each candidate's previous performance in each of these key competency areas. This means:
Identifying the soft skills that are required for the job you're looking to fill
Creating specific assessment criteria
Seeking detailed feedback from a number of references – managers and co-workers – that explicitly examine these soft skills
Our eBook The Hard Truth About Soft Skills goes into more detail about what soft skills are, why they matter, and how to hire for them.
See how SkillSurvey's solutions measure up. Watch a short video to see how our process works. Then come visit us at Jobvite Recruiter Nation Live to learn more!