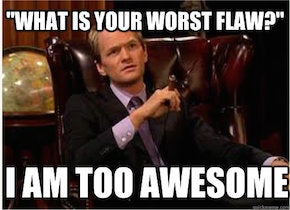 Recruiting team members for your company can be a tricky business. With every meeting, you're conscious of trying to ask the right questions, discern the true answers, and gauge a person's suitability for your brand. If you're new to recruiting, it can be an awkward and difficult task. If you've been doing it for years, it can be easy to get stuck in a rut.
You are also, in most cases, the first impression that each and every candidate has of your business. The ones that don't get job offers will forever associate you with your brand. The ones that do get offers will decide whether or not to accept based, in large part, on their interactions with you. The ones that get hired will base their working relationship with the company on the tone you set in those first meetings.
There is a lot at stake, and sometimes one bad impression can sour a good relationship. Here are three lines that recruiting and HR professionals want you to delete from your conversations.
How About This Weather? (Don't be boring.)
Nothing is more discouraging to the innovative, passionate employee you want to hire, than a dull, cookie-cutter corporation. And nothing makes you look more like a rookie than standardized interview questions.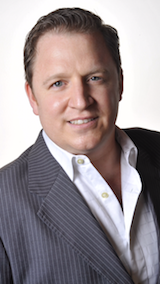 As an Executive Recruiter and Partner at Optia Partners, Tyron Giuliani has helped renowned brands — from Apple to Google — find the best talent. He cringes at lines that, "sound like a robot going through a check list."
Here are some lines I hate to hear from newbies: 'So what did you study at college?' 'What was your first job out of college?' 'Tell me your three biggest success stories.' 'What are you three main responsibilities?' – Tyron Giuliani, Optia Partners
You're not looking for average, so don't be average (or worse) yourself. If it's been a while since you reviewed your interview process, now is a good time.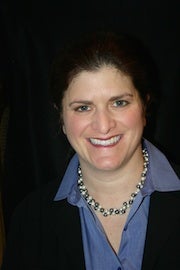 No one understands the power of fresh ideas in the hiring process more than Liz D'Aloia, founder of HR Virtuoso™ Company. Her company uses new technology to streamline the hiring process for high-volume hourly and entry-level salaried positions.
A recruiter finds the perfect passive candidate and says, 'I'm so glad you're interested in our job! Now all you have to do is spend two hours filling out our 26-page application, and we'll get right back to you.' Three lessons here: (1) Put your perfect passive candidate on a fast track to the hiring manager. (2) Take a hard look at your hiring process from the candidate's perspective. What's your drop out rate? (3) Sometimes we have to make exceptions to our hiring process. You're probably already doing it for executive candidates. – Liz D'Aloia (@HRVirtuoso), HR Virtuoso
There are some tried-and-true interview questions that get asked over and over again because they provide good insight, and that's okay. But make sure your entire conversation is not from an internet "Top 10" list. You want to hire innovative and enthusiastic team members who will put their best foot forward for your company, but you'll never find them if you don't model the ideal.
Does This Make Me Look Fat? (Don't be disingenuous.)
Some rookie lines are worse than uncreative because they're the product of immaturity. Hiring is not a game that anyone plays in his or her spare time — it is your job, and it is other people's futures. Respect the process by being transparent and honest with your candidates.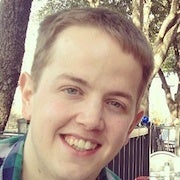 Blake McCammon is the Operations and Community Manager at Blogging4Jobs, which puts him in a unique position to see the effects of recruiting on the whole brand.
Communicating to job seekers is a marketing activity. Focus on your message and your communication strategy. Under no certain terms should you ever lie or mislead a job seeker. That's bad marketing and ethics that can come back to burn your company. – Blake McCammon (@RBlake), Blogging4Jobs
During her years as a VP of HR, prior to launching her company, D'Aloia learned a few things about the value of laying all your cards on the table. Whether you're discussing salaries, benefits, duties, etc, don't give vague descriptions that leave details and implications open to interpretation.
'This job requires some travel. Can your family handle being on their own some weeknights?' This is such a bad question on so many levels. First, it really doesn't quantify exactly how much travel is expected. It also opens the door to all kinds of discussions that you don't want to get into: marital status, children, sexism (There's often a presumption that women can't travel as much as men.), etc. Don't go there. Instead, explain the travel expectations with specificity. And don't do a bait-and-switch once they're on board! – Liz D'Aloia (@HRVirtuoso), HR Virtuoso
Create an atmosphere of respect and trust from the very first time you talk to a candidate. If you hire that person, those attitudes will carry over into the office. If you don't, you will know that you haven't burned any bridges, and that you're building a positive image of your brand in the marketplace.
Are We Playing for Money? (Don't Mishandle the Finances.)
No interview is over until you've talked about money. It's the elephant in the room most of the time, but while it needs to be discussed, it needs to be discussed responsibly.
After more than 20 years as an HR leader, Robin Schooling took her expertise into her own hands. As a strategist, writer, consultant, and speaker, the most immature hiring move she sees is trying to sidestep the pay issue.
'The hiring range is substantially lower than you require, but let's just cross that bridge when we come to it.' I'm a big advocate for being transparent, and laying all the pertinent details on the table at the beginning of the conversation. Obviously, for many candidates, compensation is of the utmost importance; it's pretty rare to continue a conversation with a top candidate if you're talking about a position that will take him from steak-and-lobster to ramen-and-bread. But recruiters who hold off discussing below-average pay in the hope that other job attributes will somehow 'make up for it' are being disingenuous, and only risk alienating the candidate as well as her peer network who will hear how this conversation was handled. – Robin Schooling (@RobinSchooling), Silver Zebras
On the other hand, Sandra Powers — LMP with LawyerReviews.com — points out that it can't be all about the money.
A hiring manager should never talk about the monetary reward as the reason for wanting a job. There is no need to sell mere money as the motivating reason for taking a job. The benefits of taking a job are to work with like-minded people that are passionate about achieving success for the organization. – Sandra Powers (@LegalAdvice), LawyerReviews.com
Striking a balance isn't hard if you have the right attitude about it. D'Aloia has hired in every industry from retail to mortgage companies, and she knows that no matter what niche or level you're hiring for, it's best to just be open and professional about the money.
Don't be coy about pay ranges. Otherwise, you're wasting your time and the candidate's. We see this dance all the time. Sometimes the music starts when a company really doesn't know what to pay for a position. Just go to PayScale and you'll get a good idea of what a job will pay. And guess what? Savvy candidates can do the same. So stop dancing around pay ranges and just tell the candidate what the range is. – Liz D'Aloia (@HRVirtuoso), HR Virtuoso
Yes, the money is important — it's a big factor on both ends of the hiring decision, but it's not the most important factor. Treat it appropriately.
Set the Tone
Whether you're hiring for an entry-level or upper-management position, from within or outside the company, you, as the recruiter, set the tone and the foundation for each candidate's relationship with your brand — whether you hire him or not. Be unique, be open and honest, and be straight-forward about the finances involved. If you hire the person you are talking to, her relationship with the company will start strong. If you don't, her impression of the brand, from the marketplace, will be a favorable one.