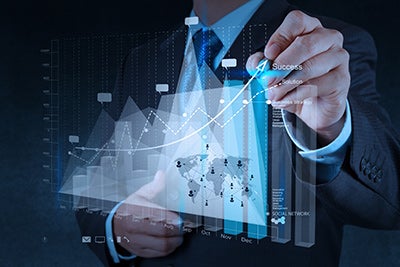 The hiring process used to focus on filling vacancies as fast as possible and getting on with business as usual. In today's competitive market, however, you need to switch your mindset from hiring to talent acquisition. You want the right candidate with the best skills for each position, and a robust talent recruitment system can help you find them.
Eighty-six percent of recruiters say using a software solution helps them hire faster. These dynamic platforms change how your company approaches hiring in several ways so that you can locate skilled candidates and get them on board with less hassle.
Automated Applicant Tracking
An applicant tracking system captures candidate information the moment an application is submitted. Instead of a resume sitting on your desk or in a file drawer until it comes time to schedule interviews, the candidate data remains in the system throughout the recruitment process. This allows your HR department to keep track of and send automated messages to applicants every step of the way. Administrative tasks are handled by the system, and all applicants who are hired can easily be moved from the recruitment software to your main HRIS platform to prevent errors in data entry.
Providing Continuous Engagement
It's essential for recruiters and candidates to stay connected during the hiring process. Automated recruitment solutions make it possible to send regular reminders and notifications, ensuring candidates are kept in the loop and you never accidentally miss an opportunity to follow up. This improves the candidate experience and gives you the option of storing contact info from talented individuals so that you can reach out to them whenever an appropriate position becomes available.
Supporting Compliance
Recruiters should always be subjective, but it's hard to completely eliminate human bias. The automated nature of a recruitment system leaves the sorting of applicants up to the platform, so candidates are filtered based on meaningful qualifications. Using this type of filtering prevents intentional or unintentional discrimination and ensures your company remains compliant with hiring laws.
Highlighting Areas for Improvement
Recruiting solutions must include a way to generate real-time reports based on detailed talent acquisition data. The more you can learn about your time to fill, the quality of your sources and where the hiring process tends to stall out, the more efficient your recruiting tactics become. Regularly review these reports with your HR team to identify areas where improvements are needed, and set goals for key metrics so that you have a benchmark for measuring future performance.
Implementing an applicant tracking system provides these benefits and more to help you minimize bottlenecks in the recruitment process and hire faster. With a comprehensive hiring solution, the right talent will find your company at the right time, and business can thrive. If you're still approaching hiring the old-fashioned way, it's time to power up your approach to recruitment with a simple solution to connect with the best candidates.