Kris Dunn and Tim Sackett will pack a lot into an hour during the webcast this week – Coffee is for Closers: 3 Ways to Raise Your HR Game by Thinking Like a Money-Hungry VP of Sales.  So we're doing the pre-show interview here. Kris and Tim have an unusual and interesting topic and I wanted to dig into the back story of this webcast.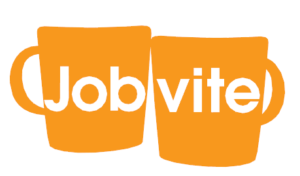 First,  a little about the presenters. Kris is VP of People at DAXKO, who has led HR practices in Fortune 500s and venture capital-held startups. He has started two blogs, The HR Capitalist  and Fistful of Talent with the goal, he says, of building a community he could learn from.
Tim Sackett is the Executive Vice President for HRU Technical Resources and has led HR and Talent Acquisition departments for Fortune 500s.  Tim feels, with every ounce of his being, that the most valuable thing any HR department can do for an organization is to add and increase its talent.   Tim writes for Fistful of  Talent on talent and recruiting.
What's your favorite scene from Glengarry Glen Ross?
Kris: The 7 minute Alec Baldwin scene is the obvious answer here.  However, I'm going to move away from that classic scene that's almost cliche and say the scene that's my favorite is when Jack Lemmon closes someone and busts into the office demanding his manager put the sale on the "board", only to find out the same prospect has been sold five times and never comes through with the cash.  Sad scene – really.
Why did you decide to present this topic?
Kris: Because I think HR pros need an edge – and we've got a lot we can learn from the techniques of the strong sales pro.  Plus, I think the sales pro is the peer that most HR pros feel like they have the least in common with – and I think the best HR pros probably have the most in common with the Sales Pro….
What was your first sales experience?
Kris:  First sales experience in the real world – selling recruits to choose my university as a assistant coach in college hoops at UAB.  I did OK, but I wish I could do it now with everything I've learned….
Tim:  Right out of college I was hired as a 3rd party recruiter and our main account was General Motors – within a few months I was sitting across a desk from an Engineering Director who was as old as my Dad and had been with GM for over 30 years.  There wasn't one thing I could have told this guys about his business that he didn't already know. So, I asked for help – and he treated me like one of his kids, and helped me mentor over the next 5 years – and grow my own book of business to over $8M.  In sales it's not about knowing more about the service or product you're selling, it's about making connections with people. Never underestimate the power of asking for help – especially from men – we are trained by our mothers to help others when asked.
Who's the best sales person you've ever encountered?
Kris: FOT's own Tim Tolan of Samford Rose; he's a executive search pro in the IT Software game.  What I learned from him – ask for the sale.  No fear.
Tim: My six year old son – he wants to do a lemonade stand every day – even in the winter.  When people don't come out to buy his lemonade he'll actually go door to door down our street.  He doesn't ask if you would like to buy some lemonade – he asks would you like a small or a large?  As adults we forget the basics – the power of suggestion – not, do you want to buy, but what size are you going to buy – great  sales people assume you're going to buy, and they start closing from the beginning.
Who's the best HR salesperson you know?
Kris: William Tincup of Star Tincup.  Set up a meeting with him at the next HR conference and you'll know why.  You'll be sitting with him in a walkway outside the conference and it's like sitting with George Clooney off the red carpet on Oscar night.  Everyone knows him, everyone has to come up and shake his hand.  He's a magnet…
Tim:  I've know some great ones: Lou Kaucic, former CPO for Applebee's Intl., John Prutsman, current VP of HR for HNTB, Stan Sword, current VP of Total Rewards for Sprint, and Scott White, SVP of Total Reward for 24 Hour Fitness.  Each of these guys knew the power of story in engaging the hearts and minds of their employees.  They used this to gain buy-in in new programs, major change initiatives, etc.  In HR everything we do is selling – mostly selling through influence, but call what you will, it's selling.   Getting employees to be engaged and remain engaged through the ups and downs of business is HR biggest sell job – and these guys are all masters at doing that.
What's your favorite place in Wyoming? (I noticed on Tim's LinkedIn profile that he was a University of Wyoming graduate and since my family hails from Wyoming, I had to ask.)
Tim: Ha! I did my undergrad at the Univ. of Wyoming in Laramie – so I have to say it would be the surrounding area around Laramie – the Snowy Range – the University sits in the foothills of the Rocky Mountains and it's a beautiful area for mountain biking and hiking.