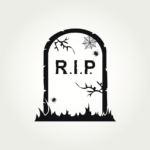 The Cover Letter, a popular document that provided employers with additional information about a worker's skills and experience, was laid to rest peacefully by U.S. job seekers in 2017.
The decline of the cover letter began earlier this year, after roughly half (47 percent) of some 2,000 workers surveyed from Jobvite said they did not submit one when applying for their current job. While the cover letter helped millions of workers land a job throughout its decades of prominence, it finally departed quietly into the night after 26 percent of recruiters said it was no longer important in their decision to hire an applicant.
Although it came from humble origins, the cover letter went on to be workers' document of choice (alongside the resume of course) for new job opportunities.
The term first appeared around the 1930s as popular name for a descriptive document that came before some new report or data. However, it wouldn't be until two decades later that the cover letter was used to describe an accompanying note within job applications. By the 1960s, the cover letter hit its first big break, becoming a regular requirement for job listings in local newspapers.
For decades, it was a household name and staple in the recruiting industry as the preferred method to personalize job pitches and highlight knowledge or experiences don't always stand out on a resume. During its heyday, job seekers could rely on the cover letter to make a strong impression on a potential employer and thank them for considering their application. It would continue to grow in popularity until reaching critical mass in the 1990s, as resource after resource was published to help teach workers how to write the perfect one.
But like any superstar adjusting to age of the Internet, the cover letter learned the hard way the changing rules of success in the YouTube and Twitter meme era. As improvements in technology increased the volume of applicants for any given job opening, it waned in popularity with recruiters looking to streamline their hiring processes. With such a high influx of average candidates per requisition, recruiters no longer had time to read the individualized notes, which often consisted of a header, contact information, salutation, and intro, body and closing paragraphs. And with referred candidates now 15 times more likely to be hired than those from a job board, referrals continue to creep into the space that cover letters once dominated.
The cover letter is survived by some new ways to show off those intangibles: the resume summary and social media. Similar to the cover letter, the resume summary is a worker's elevator pitch for why they should be hired — although it is much shorter, at only 2-3 sentences, so it can be quickly digested by busy recruiters. Meanwhile, social media has gone on to become recruiters' tool of choice for helping to determine whether a candidate will be a good culture.
Cover letters leave behind a legacy of helping generations of workers get their application noticed to secure a job interview. But like the music great artist Bob Dylan once wrote: "the times they are a-changin," and recruiters are now using quicker, more efficient methods to source candidates.