Introduce yourself as a recruiter, and you aren't exactly guaranteed a smile or hug. But dammit, it's Valentine's Day, and whether or not you have a romantic someone to spend the day with, recruiters deserve some love too!
So we asked some of our favorite recruiters what they love about their jobs.
"There is nothing like walking by your hire in the halls and seeing them all onboarded, making friends, and becoming a part of your company's culture. It's a daily reminder that you helped someone find a place that makes them fulfilled and happy in their career."
 – Meera Narayanan, Recruiting/HR Coordinator at Jobvite
"Speaking with over 40 folks a day, never knowing the personality that will be on the other end of the line, is what makes me tick as a Recruiter. And knowing you had a hand in getting the right person a position that could change their lives!!"
 – Scott Trethewey, Lead Recruiter, Summit Retail Solutions

"The success stories are the people at Jobvite that I get to work with everyday. Especially as an internal recruiter, you hire someone and then they're happy and you see them 1 year, 2, 3 years later. And that I think is what keeps me happy. And watching people take that opportunity and having them trust me that I helped them find their job."
 – Ty Goodrich, Senior Recruiter, Jobvite

"I feel fortunate and appreciative every day, in that I love what I do for a living. It's exciting to partner with companies and be part of their growth & success. At the same time, it's exciting to meet people every day, learn their backgrounds and aspirations with the possibility of enhancing their lives. Each day brings new experiences and opportunities, which makes going to work FUN! There's no feeling like making a hire, as it's a win-win."
– Jill Iantoni, Sr. Member of Talent Acquisition Team, Booz Allen Hamilton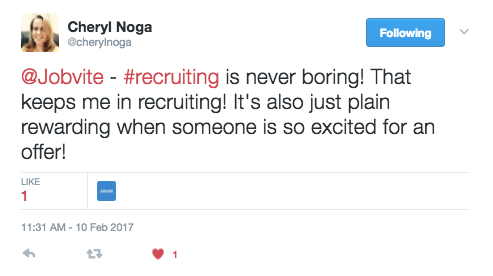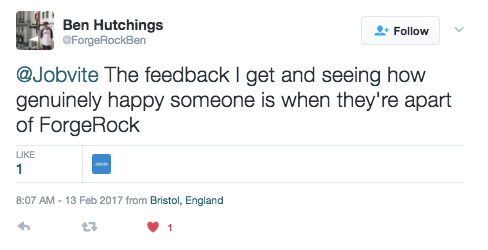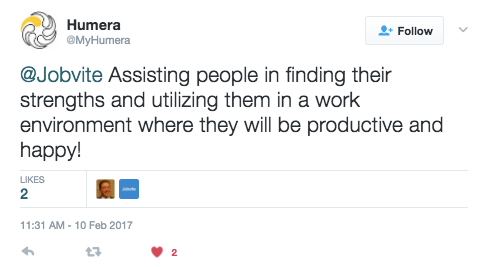 We'd love to know why you love being a recruiter.
Comment or tweet us @Jobvite, and Happy Valentine's Day from the Jobvite Team!