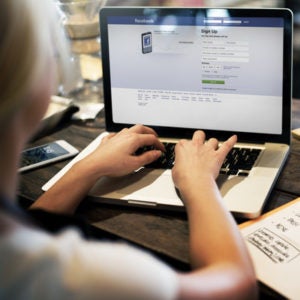 When hiring new employees, there is a right way and a wrong way to approach the process. The wrong way takes lots of time and money and ultimately does not guarantee the right person for the position. The right way is a well-thought out plan that is quick and easy and puts the perfect candidate in place.
How do you make sure your company is hiring the right way? We've interviewed several experts to give you six steps to a shorter hiring cycle.
1. Simplify the Process
2. Plan Ahead
3. Recruiting
4. Choosing Candidates
5. Interviewing
6. New-Hire Training
Follow these steps to make sure you company is not wasting precious time and resources when hiring.
Simplify: Streamlining Your Hiring Process
Many companies have a separate process between hiring internally and externally, but having two hiring processes will double the hiring time cycle. Caroline McClure, Principal of ScoutRock LLC, explains why merging the two processes works best.
An effective process would be to have the entire hiring cycle, both internal and external, managed by a single point of contact (usually within talent acquisition). This person, or team, would be responsible for reviewing and qualifying the high potential slates, looking for additional internal talent, and also managing the external search process. In most cases, this approach would cut the hiring cycle time at least in half.
Simplifying the process by having specific hiring managers will lower the risk of miscommunication and improve the morale of employees.
Plan Ahead: Know Your Hiring Roles
Once you have a team to focus on recruiting, you must make sure they are well-trained. Adrianna Gucciardi, Manager of Technology Contract Staffing for WinterWyman, gives some tips on how to prepare and organize the hiring process.
Define your recruitment team in advance, who is going to interview, what specific points will they cover, and how you will come together to exchange feedback. Everyone should know their roles, from screening resumés to making the final offer, and the communication should be frequent and clear. When these steps aren't defined, the process can be dragged-out and confusing, and scheduling can be difficult for both the company and the candidate.
Lack of planning is one of the biggest culprits of a company wasting time and money. The better the planning and communication, the better the new hires.
Recruit Constantly
The more people your funnel in, the more likely are you to get the right person for the job. Tom Armour, Co-Founder of High Return Selection talks about the importance of recruitment.
If recruiting is truly of critical importance, 'always be recruiting', use a fully integrated social recruiting process. Getting a head start and having a funnel of ready applicants is the essential starting point. Make sure you have a process for making decisions quickly. The recruiter needs to send very high quality candidates up the ladder and the final decision-maker needs to make a decision in 24 hours.
Despite the fact that 89% of companies use web-based hiring, few have an efficient hiring process. Having a quality social recruiting process will make everything smoother.
Choosing Candidates: Think Outside the Box
Sometimes, a resumé isn't the best indication of the right person for the job. Someone may look good on paper, but lacks the personality for the position. Laura Piatt, Director of Human Resources for Spreadshirt, shares the top thing she looks for when picking the right candidate.
We like to think outside of the box when it comes to candidates. We have found that top talent isn't always someone who has the best resumé but someone who will learn and grow with the company. For us, our company speaks for itself and has so much to offer that it isn't always hard to bring people onboard.
A person's flexibility, hard-work ethic and willingness to learn will sometimes trump years of experience if the more seasoned worker is unwilling to grow.
Don't Cookie-Cutter Interviews
Many companies waste time on asking typical interview questions that could be applied to any job. Sheila Bouman, Chief People and Performance Officer at Peer I Hosting, talks about how her company uses real-life scenarios in the interview process.
We try and immerse the candidate into a scenario that mirrors real life. For example, the candidate will be asked to work on a mini-problem with their future team members, or will be asked to present their boldest ideas to a panel. These scenarios allow the candidate to showcase their skills and approach to more than one person at a time in a manner that is concrete and highly transferable to the open role.
Coming up with questions tailor-fit to a specific position may take some time to prepare, but in the long run it will help the interview process run faster and better.
Focus on Quality New Hire Training
Well-trained employees mean lower turnover rate. Diane Rogers is the Director of Human Resources for Legacy Publishing Company, which, in 2013, was voted the best company in the state of Maine to work for. She has worked in Human Resources for nearly 40 years. Rogers stresses the importance of having well-prepared new hires.
We have New Employee Orientation to review all pertinent policies, harassment training and ergonomic training. After this and the training we provide, we have an onboard process for all employees that acclimates them to their team. I believe if employees are provided the right tools and expectations are set up front, it means less time they require my assistance because they are ready to work.
A detailed, quality training process will ensure that employees are confident and prepared from the very beginning.
The Right Process
To help you move through the recruitment process quickly and smoothly, we provide software that will help your HR team stay organized, tracking job applicants through the entire process. Learn more about optimizing your hiring cycle in our Resources section, or explore how our products and services can supplement your recruitment process. As your company gets better at the hiring process and the right quality people jump on board, it will grow exponentially!