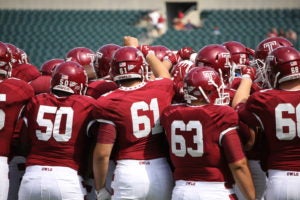 There may be no one more versed in the practice of recruitment than a sports coach. Each year, NFL coaches enter a season of changing contracts, trade offers, and draft pick considerations. If anyone knows the ins and outs, dos and don'ts, tips and tricks of finding and securing the right talent, it's probably these guys.
Their experiences are not only for fields, courts, and diamonds. Hiring managers and recruiters can learn some valuable lessons from the people who recruit athletes year after year, so we talked to a few of them about A-Players, team culture, and perks.
Only Sign the A-Players
Sports coaches don't look for the most mediocre players they can draft, and no head coach has ever turned away a player for being "overqualified" for his team. Hiring managers should take note: hire the best, and only the best.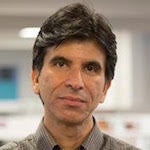 Vick Vaishnavi is a highly accomplished executive who has helped several enterprise-level companies grow and expand in the last 20 years. He is currently the CEO of Yottaa, a company that delivers an intelligent SaaS platform to help businesses optimize their website across platforms.
Companies should always (and most times only) be recruiting A-Players. Most companies subscribe to this philosophy, but many fail to realize it and settle for mediocrity resulting in lackluster performance. – Vick Vaishnavi, Yottaa
Signing the A-Players should be easier for recruiters because there is only one position to fill at a time, and no line to wait in before a draft pick can be made. You just have to learn how to recognize them.
1 – They're Probably Currently Employed
The real A-Players aren't coming out of the college draft. A coach can get lucky there, but the ones who are valuable now have experience and wisdom to pair with their talent.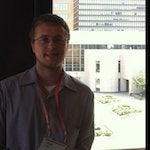 Nick Foley is an independent headhunter with the Lang Brix Company. Foley and Lang Brix both value connecting employers and individuals with mutual goals and vision.
To attract the cream of the crop you generally are seeking an individual who is currently employed. The task at hand is to convey to the talent that their lifestyle, personal brand, and future are better served if they align with this particular business/organization seeking to hire them. – Nick Foley, Lang Brix Company
Too many hiring managers forfeit the best people because it feels like they're off-limits if they're already working for another brand. False.
2 – Consider the Intangibles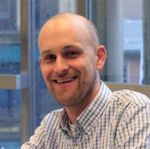 Aside from accomplishments and qualifications, Geordie McClelland — Founder and CEO of theThings.biz — believes so strongly in the value of an individual's intangible, transferable skills that he bases a successful recruiting model on them.
Here's a way recruiting an athlete is similar to recruiting employees: you need to focus on the intangibles. Intangibles like work ethic, teamwork, leadership, dedication make Tom Brady a Hall of Fame quarterback (someday), and they will also make an employee valuable, no matter the job or the situation he or she is placed in. – Geordie McClelland, theThings.biz
Consider what can and cannot be taught to a new employee. Hire for qualities like work ethic, that can't be so easily taught, and train them on the duties of the position.
3 – Look for a Willingness to Learn
Of all the intangibles, one stands out. Look for someone with an attitude that is not only positive, but open and eager to grow.
The number one quality, by far, for top business talent is attitude. A talented business professional with the right attitude will have the willingness and ability to learn what he/she needs to get the job done and excel at his/her position. Recruiting business talent based off of an individual's attitude, and the alignment of the individual's personal brand and the organizations brand, has worked well for us on many occasions. – Nick Foley, Lang Brix Company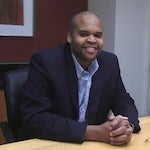 nspHire CMO, Rasheen Carbin has worked in several professional industries, including recruitment and hiring. Regardless of the business or niche, an applicant's willingness to learn always stands out as a key characteristic.
The traits I look for in a new hire are competitiveness, and a willingness to learn and improve. I look for these characteristics because people like this can better handle the ups and downs of business. They can deal with the inevitable missteps and failures, learn something, and come back stronger. – Rasheen Carbin, nspHire
Recognizing the A-player for a job opening isn't necessarily as simple as comparing RBIs or yards returned, but there are keys to watch for and clues to guide you to the right person.
Build a Team Worthy of the A-Players
Before you can make a move for an A-Player, however, you need to be the kind of team that the greats want to play for. This isn't schoolyard baseball, after all, with team captains choosing from a lineup. Professional athletes, and professionals that you want to hire, have a right of refusal.
And, as Foley points out, there's more to securing the best talent than offering the most money.
We have found it is not always about the money. Professionals, much like athletes, have a brand and lifestyle that represents who they are. Both business professionals and athletes place a value on the image associated with them, and the particular organization they work or play for. When a business is seeking talent, the brand image and reputation is a major deciding factor in the decisions of the individual. The same is true for athletes: the image and reputation of the team scouting them plays a role in their decision to play for them. To attract the cream of the crop you need to convey to the individual that his/her lifestyle, personal brand, and future are better served with your organization. – Nick Foley, Lang Brix Company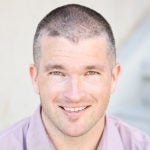 Speaker and author Ross Hudgens is a former college football player and an entrepreneur — Founder of Siege Media. Both experiences have taught him about the importance of the team and/or brand culture in recruiting.
The recruitment process begins well before you start looking for a new hire. Successful businesses and universities work hard to build a legacy that attracts the right fit. We've found that by creating a brand that appeals to our ideal employee (forward thinking, hard working, creative) we bring in candidates that are excited to work with us. – Ross Hudgens, Siege Media
You might be able to make a great offer to an outstanding candidate and get lucky, but don't put all your eggs in that basket. Chances are, there is no amount of money that Aaron Rodgers would accept to leave Green Bay for the Titans this spring. Start building something that the A-Players want to be a part of.

Take Home Court Advantage
The beauty of the process is that it creates a kind of snowball effect. The same way many sports teams seem to play better in their own city, when most of the crowd is cheering them on, business teams can rally pretty quickly and build off that momentum.
Top-tier employees bring their maximum effort every day. They are motivated to perform and they actively wish to see the company succeed. Fortunately, this attitude is pretty contagious. If, through these "A-Player" leaders, employees understand their value to the company, and witness the tangible results of their work, then they will be motivated to succeed. Pretty soon "A-Players" will inspire a culture of performance in the office, and maybe even turn around a few "B-Players" who fell through the cracks. – Vick Vaishnavi, Yottaa
Once that starts happening, you can sweeten the deal with a reasonably good offer to the very best candidate the next time you have a position to fill, and start seeing much better results from your active recruiting efforts.
My company attracts star employees by understanding their motivations. Like star athletes, they want perks, acknowledgement, and skill development. – Rasheen Carbin, nspHire
As you build a strong brand with inspiring vision, the A-Players will start to take notice. And as you sign some of those best candidates, the rest of the team will often rise to the challenge, lifting the brand image with it.
Athletes and Employees
Once you have a good team in place, you start winning. And when you start winning, morale goes up and people rise to amazing new heights. Start watching for and engaging top professionals — even if they're already working, and even if you're not hiring just yet. While you wait for a position to open, or for the resources to create a new one, for that perfect candidate, make sure you're building an employer brand culture that he or she will be eager to be a part of.