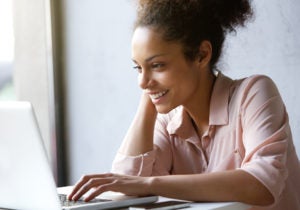 Finding the right candidate for a job can be a challenge, especially if he/she is satisfied in another job. These passive candidates may think they are happy in their current position, but they could be the perfect fit for your company.
If you're not searching for passive candidates, you could be missing out. 75% of professionals consider themselves passive—meaning they're currently working, but are open to a better opportunity—but only 61% of companies actively work to reach this part of the professional workforce.
There's a huge opportunity to find excellent talent in passive candidates. Here are some tips on how to recruit them.
Make Your Company Shine
Steve Jobs said, "Sometimes people don't know what they want until you show them." Professionals who are already comfortable in their careers won't realize they want a change until they see a better opportunity. Get their attention by making your company irresistible.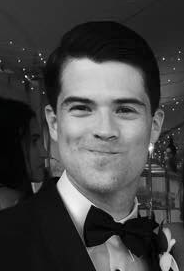 Sebastien Dupere is the President and CEO of a successful steam cleaner business, Dupray. Because of his growing business, Dupere has become a hiring expert over the years. He currently curates about 500 resumes a month. Dupere knows the best way to get passive candidates is simply to make sure they know how amazing your company is.
You need to present your company as exclusive, efficient, and beneficial to their careers. At the end of the day, if you make these passive candidates turn their heads and realize that you present them with a worthwhile opportunity, these individuals will end up flooding your email with applications.
Here some tips on how to make your company irresistible:

Treat your employees well.

Offer good benefits, give them leeway and freedom to do their jobs well, allow telecommuting, create a positive work environment.
Fill out your hiring page.

Frame the employment opportunity positively, and don't be shy about how happy your employees are. Include some quotes from staff about why they love working with you.
Show off your brand voice.

Let your website and your social media channels reflect the personality of your company.
Feature employees on social media.

Your social media channels aren't just for marketing your product. Talk to the marketing team about working in some regular posts about your company culture or featured employees.
Make people see what they are missing by not working to you. And don't forget to share the potential that your company has and where it is headed. Dupere continued:
Present your company as a diamond in the rough. All candidates, regardless of whether they are actively or passively searching for new employment, want to work for a company perceived to be that proverbial 'diamond.'
With the right representation of your company, you can turn a passive candidate to an active one.
Utilize Social Media
Social media is a great place to show how your company shines, but it also gives you a place to find extraordinary candidates.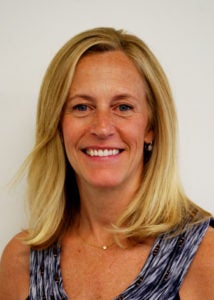 When it comes to recruiting professionals, Kelly Kristan is one of the best, with over 21 years of experience under her belt. She is currently the Director of Recruiting Services for OperationsInc, an HR consulting firm. When it comes to attracting passive candidates, Kristan agrees.
As the market shifts, the passive candidate is becoming more and more attractive, and important to stay in front of. LinkedIn continues to be our main channel for finding/sourcing this type of candidate.
You can use LinkedIn's Recruiter program to easily find the right talent. Using advanced search filters, this program will narrow down your search to the perfect candidate. It will also give you the ability to view anyone's full profile and connect with them.
Twitter is another great social network building relationships with passive candidates. Kristin is increasing her use of the short-form network:
We have also started to build out other social recruiting platforms, including Twitter, to create buzz and to keep candidates coming back to our social channels. As the millennial talent pool continues to grow, this will continue to be a focus of our team, and others who want to be successful at attracting this type of talent.
Consider creating a personal Twitter profile—as a recruiter or hiring manager for your brand—that you use for attracting passive candidates, if you don't want to use an existing personal account. Social media users are more open to talking with people, and like to see faces rather than brand logos, in profile pictures. To find passive candidates on Twitter:
Hashtags

—Search popular hashtags related to your industry, and engage with users active in those circles. Retweet their posts, respond to questions, ask for their opinions, etc.

Chats

—Get involved in relevant Twitter chats. You would be surprised how quickly you can become part of the "in-crowd" with thoughtful participation in these discussions.
Facebook is another useful platform to meet candidates. Look for Facebook groups that discuss specifics of your industry to find great people contributing to relevant conversations.
From Passive To Active
Attracting new talent from people not looking to switch jobs, is an important part of a long-term strategy to grow your company.
Treat your current employees like they matter and your good reputation will grow. Make sure all the positive and unique things about working there are on display. Use social media to create buzz about your company and to interact with the top workers in your industry. A good company is made up of good people, and recruiting the best ones will make all the difference.