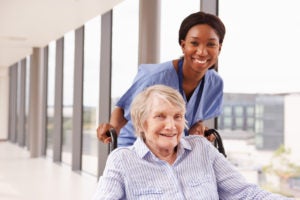 In recruiting parlance, openings for nurses are considered "evergreen" positions – positions for which there are always openings, and there will always be an ongoing need. Whether it is a hospital, an outpatient clinic, an ambulatory surgical center, a home health agency or a physician's office, there is, and will continue to be, the need for nurses. In fact, there are nearly 3 million nurses employed in the US and 439,300 more positions are expected by 2024, a 16% increase from 2014. That makes the need for nurses among the biggest talent shortage in the country.
Yes the term "nurses" is of course generic, and needs are broken out by specialty and skill level, however, nurses all know other nurses, and to gain entrance and spread out within that community is a major objective of any recruiting organization.
If you are among the fortunate minority that can post an opening for a specialized nursing position, and get sufficient applicants to successfully fill that position, then an average Applicant Tracking System (ATS) might well serve your needs. After all, all you have to do is track an applicant through the interview and hiring process. However, if you are in the majority, and constantly face shortages of specialty nurses, such as those with OR, ICU or Neonatal experience, or your ER is having to shut down because of overload and lack of staffing, then to be effective, you require tools that allow you to source, engage and recruit those high demand nurses that might not normally respond to your job posting.
The effective recruitment of nurses requires a "personalized" approach, where communications are ongoing and relationships are developed over time. That a nurse would be interested in leaving their present position for one you have available immediately, is rarely the case, therefore, you must create a situation whereby, when for whatever reason, they do desire to leave their present organization, you are front of mind. And most importantly, they have to feel comfortable that your organization is one that they would want to work for. Unlike an engineer who can be attracted by a state of the art project unlike any available to them anywhere else, a specialty nurse more or less performs the same function across organizations. Yes, the number of admittances to an ER affects the work of a nurse, and the number of operating rooms might cause some pause, but what is most important, is the reputation of the organization or health system, the values it is committed to, and the pride of the employees who presently work there. As a recruiter and a talent ambassador for your organization, it is your responsibility to develop and nurture that brand. Only an effective Candidate Relationship Management (CRM) system integrated with your ATS system will allow you to execute an effective personalized recruiting approach.
Certain realities have major effects on how you can potentially approach the nurse recruitment issue and your overall success:
Identifying nurses across the country is relatively easy, since the names and addresses of every registered nurse in the country are available, often times for free, from state license registries. Details are minimal, other than name and address; however, a mailing list can form the basis of an effective recruiting campaign. Imagine your ability to download this data into your

CRM system

in a matter of minutes.

Every nurse, and all their information, who has ever applied to your system is automatically a database record in your

CRM system

. These are nurses who were perhaps the 2

nd

or 3

rd

best candidate for a position, and simply did not get hired because another position was not available. It is those hundreds of graduate nurses, who you could not hire two years ago, but have since gone to work for your competitors. Their training has been paid for by someone else, and they are now experienced nurses. Would you now not like to recruit them?

Nurses have left your organization over a period of time and gone to your competitors. Circumstances have changed in your organization or theirs and perhaps they would like to come back. Having this information in your

CRM system

provides you the opportunity to re-engage these "boomerangs" and re-recruit them.

You gather three or more professional references on every nurse you hire, and these are often other nurses or nurse leaders in your competitors' organizations. The ability to capture them in a CRM system for continuous engagement provides both a pool of strong possible candidates, and an excellent cadre of referral sources.

Your nurse leaders belong to professional nursing organizations and attend conferences and meetings with notable peers in their profession. Within minutes, membership lists and conference attendee lists can be downloaded into your CRM system, providing a ready pool of highly experienced specialized nurses for recruitment or referral purposes.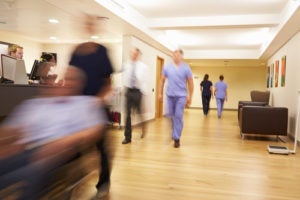 It is hard to deny the recruiting possibilities inherent in the data that can be accumulated within a CRM system. This "talent pool" provides the means to meet critical staffing needs, lower time-to-hire, minimize third party expenses, and transform Talent Acquisition into a corporate strategic entity.
Developing a strong database is one thing, but how you use it is the difference between effective execution and results, and simply a pile of data. Using your database, housed within your CRM system, as a platform for continuous pro-active and/or on-demand engagement, allows you the ability to affect personalized relationship recruiting, in a way unattainable via manual methods.
When did you last send prospects birthday, anniversary or congratulatory greetings to demonstrate that you "cared" about them?

Events, awards or professional recognitions of your organization are all part of building and enhancing your brand. How often have you marketed this information to your prospects?

Just a simple "hello" or "I thought of you" message can spur a prospective candidate to contact you about career opportunities.

Regular transmission of career openings, soliciting referrals, can supercharge your pipeline and often evoke the "what about me" response.

Notices of recruiting events, can often spur a prospect to show up and explore the possibilities your organization might provide for their career.
A CRM system, tightly integrated with your ATS system, allowing for ease of use, tagging & search ability, "campaign" capability supported by self designed web pages, bulk email transmission, and statistics & reporting, can make all discussed above possible.
The demand for experienced specialized nurses continues to grow with no sign of abatement. Your corporate competitive advantage can only be assured by a vibrant pro-active recruitment campaign that ensures that you capture high demand talent before your competitors. Nurse recruitment is a contact sport, and those that master the intricacies of personalization will emerge the winners.
About the Author
Irv Naar is a Principal Consultant at FIND Consulting and the former VP of Talent Acquisition at UMass Memorial Health Care.
Want More? Download Our Free eBook
"The 7 Sins of Healthcare Recruiting," will help you identify common recruiting mistakes and provide practical recommendations about how to source, hire, and onboard talent.