Remember what it was like searching for colleges, weighing university ranks vs. reputations combined with whatever you could find online (or in a book) –– and just trying to make sense of the options and information to find your best fit?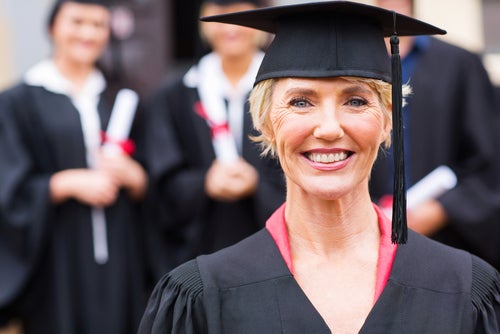 That desperate search to find your future home is the same exact process that many of your candidates are experiencing. When approaching your recruiting strategy (especially with the mystic millennials or Gen Z), transforming your mindset to think more like a Dean of Admissions can provide a new perspective, putting yourself in the candidate's shoes and showing you how to appeal to the best of the best.
Envision your career website as important as a university's website.
Deans of Admissions know that the first thing a potential student will do is go directly to the source — by exploring your website to find answers to their questions. What does the campus look like? The student body? What are they known for? Could I see myself there? This is the same train of thought as potential employees at your company, so investing in developing your website to reflect your culture and values is the first line of offense in getting the right candidates into your pipeline.
Glassdoor matters –– it's the college "Best of" list for careers.
There is a reason sites like U.S. News and World Report and Forbes release such a high volume of surveys and lists of college rankings on a wide range of categories –– people are looking for that information and absorb it as fast as they can. It's human nature to look for a benchmark, insight to others experience, a peak behind the curtain into the unknown.
In the hiring world, Glassdoor represents a candidate's ability to gain an honest, behind-the-scenes look into what it's like to work at your company (the good, the bad and the ugly). Regardless of the extent of your presence on the site, candidates will be checking –– so investing in keeping employees happy, engaged, and fulfilled is the only way to keep those 5-star reviews.
Candidates will be looking to know about your learning opportunities and management.
For a prospective employee, what they will be learning and who they will be learning from can be more important than title or the brand name of a company — in fact, when it comes down to it, those can actually be determining factors.
Just as students look to what classes are offered and which professors are on the faculty at a university, having a roster you're proud of and showcasing the growth of your future candidates can be what differentiates you from your competition. Use the company career website along with the interview process to exemplify areas of work that candidates are interested in and passionate about in tandem with mentors they can look up to — it could be your best selling point..
Culture is always key.
Fun perks and extra curricular activities never truly die. Just as in college, work-life balance matters and is a huge priority for many candidates. From joining a rec league basketball team to flexible hours and free snacks, to volunteer time off, both students and candidates alike can agree that unique perks that encourage balance in life is a strong determining factor in the ultimate decision.
Reputation = reputation.  
At the end of the day, just as with universities, the choice can come down to reputation. Students and candidates alike look for their future individual growth, success as an organization and a team, the support and mentorship they will receive, and if it's a place they think they will thrive, do rewarding work, and be happy. Build an organization that reflects your mission and convey that every step of the way — it won't go unnoticed.