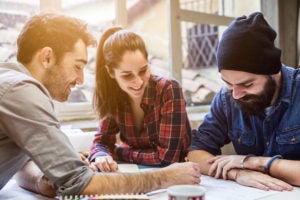 The world of marketing, more specifically the dynamics of the typical marketing department, has become increasingly complex, which has made it increasingly complicated to attract and recruit marketers who fit in well with the rest of your team. The skills required to effectively run a successful marketing department have evolved and, as such, the best candidates are quickly snapped up.
Sourcing, sorting, and selecting the right marketer(s) for a brand or business is a high-stakes task for recruiters, but a little insider information can go a long way in smoothing the process.
The Only Constant: The Ability to Manage Change
The future of marketing is constantly evolving, and new trends and strategies are surfacing daily. Today's HR professionals need to know how to find marketers who can keep up with emerging trends.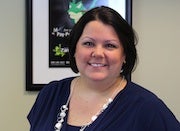 Michelle Brammer, Marketing and PR Manager for eZanga—an award-winning digital advertising company—regularly seeks out innovators, adapters, and implementers to technology and the latest marketing strategies.
The world of marketing evolves so quickly. If you're unwilling to learn, you'll miss out on excellent opportunities to move marketing efforts, and the brand, forward. Candidates should have a verifiable curiosity to learn, and not just in business. Personal interests are very insightful too. Did a candidate learn a new language, take online courses to learn how to code, or even take up a complicated hobby? Awesome! This tells me that they are okay with being outside of their comfort zone too. – Michelle Brammer, eZanga
Michelle Krier is the Vice President of Sales and Solutions Development for ClearEdge Marketing. She has more than two decades of experience in developing integrated marketing solutions that enhance competitiveness, increase revenue, and improve brand reputation.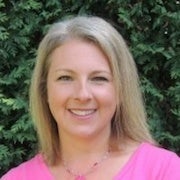 Because marketing is always evolving, and keeping up with the latest and greatest is a challenge, I look for things on the resume that demonstrate this person is go-getting and has initiative to keep pace. Have they taken on greater responsibilities, either with a long-term employer or through job changes? Are they involved in industry or marketing organizations? Those small cues provide important insights for evaluating if the candidate could be the right fit.
There are some soft skills that I evaluate in conjunction with the skills and qualifications of the candidate. Do they seem excited about what they do? Are they naturally curious and eager to learn? Do they seem to have initiative and drive to succeed? – Michelle Krier, ClearEdge Marketing
Almost as important as a willingness to adopt new skills, take risks, and implement newly learned strategies is the ability to quickly recover, learn from past mistakes, and apply that knowledge to future tasks.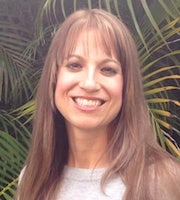 Nikki Leonardi, Senior Director of Client Delivery for ClearEdge Marketing is well regarded for her innovative ideas and results-driven solutions. She offers 15 years of professional experience in marketing strategy, market research, project management and service delivery.
I like to understand how they (the candidates) have dealt with difficult situations. Are they the type that have tried things, failed, and applied that knowledge to another opportunity? It's not always about their successes, but how they use what they learn from a failure or missteps that tells me the most about their personality and how they will succeed. Marketing especially is an area where you have to take risks, go out on a limb, and try new things. Some of those projects are epic failures, and some great successes… it's how you handle the outcome that tell me the type of employee you will be. – Nikki Leonardi, ClearEdge Marketing
Marketing, at it's very core, is about trial and error, and the ability to quickly turn past failures into future success stories. Ask any experienced marketing professional to recall a time when things did not go quite as planned, and they should be able to tell you how they grew from that experience and how it helped them.
You Get Me, Right? An Understanding of Buyer Personas
The Chartered Institute of Marketing, a leading UK authority on marketing and analytics, reports that, "In addition to understanding the needs of your customers, you also need to understand what motivates them to purchase, and how you can influence the buying process." Look for a marketer who understands the brand's target market and knows how to reach them.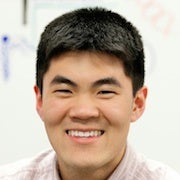 Allen Cheng is the co-founder of PrepScholar, an education technology company that develops customizable programs for students, allowing them to increase their learning capabilities.
The vital skill that runs across all marketing methods is the ability to understand the customer coming in through that channel and articulate the customer's buying process. This is also what differentiates the best approach in different marketing channels. All implementation decisions then flow downward from this thinking. – Allen Cheng, PrepScholar
Kirk Keel, Managing Founder, CPG Camp and Co-founder of Stantt has helped many aspiring marketers reach their career goals. He is a contributor to many leading publications and the recipient of the Communications Arts Annual Advertising Award.
The best marketers have an inherent passion for understanding what makes consumers tick: why they say the things they say, do the things they do, and buy the things they buy. Marketers are driven by the constant quest for discovering consumer insights – the deepest underlying beliefs, attitudes, or habits that impact consumer behaviour – since insights have the ability to unlock true innovation and compelling messaging. Consider asking prospective candidates to talk to you about a brand that discovered an interesting consumer insight. How did the brand effectively leverage the insight? – Kirk Keel, CPG Camp
Ask candidates what analytics and market research tools they prefer, and how they have collected and used data on personas to drive results in the past.
Thrill-Seekers Wanted: Willing to Take Risks and Adopt New Technology
A recent study published by St. Joseph's University found that a, "sign of good leader is his or her ability to keep a positive group dynamic. Leaders must learn to identify issues, assess situations and keep group emotions in check." —all key qualities that resonate with the marketing department.
Caitlin Sonnichsen, a recruiter at Webpass is always hunting for new talent for one of America's leading Internet Service Providers. She looks for forward thinkers and those with the desire to see a project through to completion.
At Webpass we are looking for someone who is a self-starter that can take a project from start to finish on their own. Someone who is creative and can bring new ideas to the table, as marketing is always evolving and it's hard to differentiate from the competition. For example, we recently hired a marketing person to spearhead PR and Social Media. This candidate has nearly doubled our Facebook and Twitter followers, and has also been finding interesting content to blog about. – Caitlin Sonnichsen, Webpass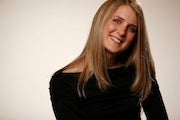 Stephanie Ciccarelli, Co-Founder of Voices.com is an experienced technology entrepreneur and a face of women in business. Stephanie has recently ranked in PROFIT Magazine's W100 list as one of Canada's top female entrepreneurs.
One quality I look for in marketing candidates is vision. A great marketer knows how to take a concept or piece of collateral and multiply the ways it is deployed across a variety of channels, both online and off. Seeing angles is important, better still is having the ability to discern how content should be crafted, where it is shared, and how it is presented. Knowing how to spin an article different ways, taking a concept and flipping it on it's head to serve a different audience, using material originally created for your customers as a learning opportunity for your team, are all examples of repurposing content and leveraging the work you're already producing. – Stephanie Ciccarelli,  Voices.com
Tim Backes is a career advisor and resume expert for Resume Genius. He is also the co-author of Resume Bible: The Only Resume Writing Book You'll Ever Need.
Today's smart marketers need the skills that allow them to learn how to best take advantage of the ever-changing landscape of digital engagement—from websites, social platforms, and apps on smart devices like phones and televisions. – Tim Backes, Resume Genius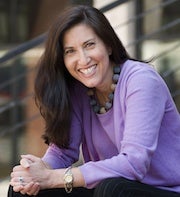 Paige Arnof-Fenn is the founder and CEO of Mavens & Moguls, a global marketing firm based in Cambridge, MA. She has used her degrees from Stanford and Harvard, as well as expertise in the field of marketing, to help businesses achieve their marketing goals.
Social media is so pervasive now, traditional marketing and PR can seem dated. When I started my marketing career in 1990 there was basically only print, radio, TV, outdoor, and direct mail. Today there are new tools and technology constantly in the market. Just when you think you know how to use Twitter, Pinterest, Vine, Snapchat, WhatsApp, and Instagram a whole new crop of vehicles appear. For me, I look for people who are curious and high energy. I want people on my team who read a lot and are open to new ideas and thoughts. One-trick ponies get boring fast. I want people who experiment and are not scared to fail. – Paige Arnof-Fenn, Mavens & Moguls
Browse your candidates' social profiles before you get as far as an interview. Every modern marketer has at least one personal and one professional online profile. They are intrigued by technology, and are most often viewed as early adopters of new applications, technology, or processes.
Use Your Words: Excellent Communication Skills
In the marketing world, knowing how to effectively communicate is crucial to success. Look for the marketer that has a firm grasp of language and understands the role that communication plays in the delivery of his overall message.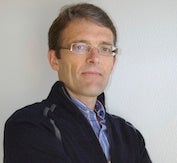 Nigel Ravenhill boasts 12+ years delivering go-to-market plans, through leadership, product awareness, and the deployment of effective marketing strategies for IT startups.
The number one marketing skill you need in this situation remains writing. Sadly, American universities aren't producing a lot of people who can actually write at a level that a company requires. – Nigel Ravenhill
Shelley O'Connell, marketing communications master at Channel Master, the oldest antenna manufacturer in the U.S., maintains a wealth of technology and marketing expertise, and champions a true 'technology first' attitude.
First and foremost, marketing is about communication. If you cannot write, you cannot effectively communicate the value of my product or service — whether through ads, product documents, direct mail, email, online content, press releases, internal communications, or social media. In order to be an effective writer, you must also be a reader. I always ask candidates what some of their favorite books are and what they are currently reading. I don't care about the genre, I just want to know that they read. – Shelley O'Connell, Channel Master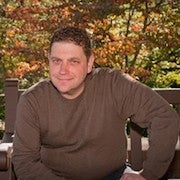 Randy Aimone is a marketer and marketing educator. Clear communication skills are so
important, he recommends hiring someone with a background in journalism.
Their job is internal writer, public relations interface, content creator/editor and often, social media driver.  Yes, you likely want a journalist for this position. — Randy Aimone
Sokha Ang is the Marketing Coordinator and hiring manager for BlueTreeDigital; a digital marketing agency in the DC Metro area.
So much of marketing requires interesting and inventive content creation, the good marketers need to be able to stand out and 'shout' amidst all the other voices on the web.  – Sokha Ang, BlueTreeDigital
Marketers, for all intents and purposes, are storytellers, professional speakers, and communications enthusiasts. Marketers today are experienced in blogging, social media marketing, email campaigns and many other digital channels that rely on written communication to deliver their message.
How well does the resume communicate? Ask for a blog or writing samples if none are attached, and don't gloss over spelling or grammatical errors in a cover letter. You might even ask for a unique content piece as part of the application process — a personal commercial, a mock social media campaign for his or her hire, etc.
Hire for the New Market
Marketing has matured and evolved in the past decade. The days of print ads, direct mail campaigns, and standard telephone solicitations no longer apply. When sourcing for new marketing talent, hiring managers must connect with experienced marketing professionals who champion the ideals of continued education, understand how to turn a failure into a success story, have a willingness to embrace technology, and most importantly know how to effectively communicate with their target audience.