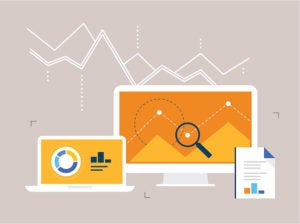 Let's face it: recruiting has often been branded as more art than science. It's a communicative discipline, after all — one where people skills, inquisitive interviewing and character instincts are crucial to doing a good job.
But recruiting is a lot more science than we give it credit for, especially if you're doing it right. Because it's not just a guessing game anymore. Rather than trying to hire more candidates every year and hoping it works, companies today have more tools and information at their disposal to make strategic adjustments to their hiring programs.
But where to start? With so many metrics available, it can feel like too many cooks in the kitchen: what's most important to measure your success?
Here's the definitive list — ranked by recruiters — of the top 3 recruiting metrics to measure.
Performance of Hire
While many of us recruiters used to be focused on traditional recruiting metrics — time to hire, cost per hire — we're at the crux of a new movement. Now, recruiters care more about what happens after the hire in question actually walks in the door. In fact, in 2016's Recruiter Nation Report, 37% of recruiters polled reported that performance of hire was their most valuable success metric.
It's not difficult to see why — while cost-savings and productivity are crucial to keeping a department up and running, the real measure of a successful hire comes in their performance after. Specifically 90 days after.
But evaluating performance can be subjective, so it's important to work with your hiring managers to determine the rubric of success. What milestones does this employee need to hit before they reach 3 months? What benchmarks can be used to determine if they're on the right track? Once those are in place, your evaluation becomes much easier — and much more useful to the company.
Retention Rate of Hire
Next up on the priority list for today's recruiters is retention rate — i.e., how many of your shiny new employees actually stay long enough to move the needle at your company? Almost a quarter of recruiters believe that retention rate is the most valuable metric for evaluating hiring success, likely because of how difficult it can be to hire in our competitive talent market.
Measuring retention sounds simple enough — if your employees stay long enough to warrant the cost you spent hiring them, that's a good thing. But what happens if they don't? How can you fix that hole in your process?
While you can never guarantee how long an employee will stay, you can create an environment that makes it tough for them to leave. Company culture is a big one — curating teams of hard-working, motivated people is probably the toughest but most important challenge. And new wave perks like flexible work environment, casual dress code, free lunch and pet-friendly offices can certainly push people toward loyalty. But what job seekers really care about? Money — and traditional benefits. According to the 2017 Job Seeker Nation Report, 79% of job seekers expect healthcare coverage from their employers, and a 401K program isn't far behind at 60%. On the other hand, 30% of job seekers cited salary as their main reason for leaving a job — and professional development was also high on the list.
Creating an engaging, challenging and rewarding (in more ways than one) work environment can keep quality employees on the hook for longer — and once you can measure that, it becomes easier to detect what makes an employee loyal in the first place.
Time to Hire
While post-hire metrics are becoming more and more important in measuring recruiter success, traditional metrics still hold favor with recruiters today — specifically time to hire. Almost 15% of recruiters cite time to hire as their most valuable metric, a still-significant group that values efficiency and understands that time is of the essence.
In so many industries today, hiring has become competitive and cutthroat. Technology, for instance, has to fight tooth and nail for STEM talent, and giants like Facebook and Google make it tough to attract candidates with shiny perks or more traditional benefits. Free drycleaning sounds pretty great on paper.
But if you can reach and bring on talent at a quicker clip, eliminating wasted productivity and time, you're giving yourself more time to focus on recruiting those tough-to-find gems and deepening your pipeline.
While recruiting measurement hasn't always been as analytical as it is today, the instinct to track progress and continue iterating for success has always been there. But new technology and economic waves bring about new ways to evaluate progress. No matter which metrics you choose, the important thing is that you're working toward improvement. We know how crucial recruiting is to a company's overall health — so your contributions and your success are key.