We had a big turnout (over 1200 people registered) for the webcast earlier this month by Shannon Seery Gude. If you missed the event, you can still listen in to the entire webcast, People Are the Social Media.
We started talking with Shannon Seery Gude about doing this webcast after reading posts on her blog which made the point that "people are the social media." Her philosophy is that companies who have the greatest success leveraging social media for recruiting will be the ones that start inside the company, with employees. That's a philosophy we share at Jobvite as we build applications the empower employees to use their social networks to reach prospective candidates and contribute to successful hiring.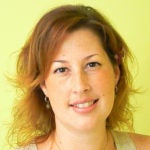 Shannon is the VP of Digital & Social Strategy at Bernard HODES Group and has been writing about and advising clients on social recruiting for over three years – that's pretty much from the beginning. She works with a variety of companies to build integrated digital strategies for engaging and interacting with prospective candidates, and her commentary includes useful examples and insights from working with these companies.
Shannon provides guidance on making social recruiting scalable by encouraging employees to connect internally and externally with social media through these strategies:
Make employees brand ambassadors and let them tell their stories

Provide sharable content and have a process for contributing – company updates, news, referrals, social applications

Engage new groups in your social recruiting efforts – human resources, marketing, IT, external vendors

During the Q&A, Shannon also made the point that these recruiting efforts also have a big benefit for retention: when a company so values the employee point of view, people feel pride and commitment to what they are doing.  Watch the webcast and hear more about strategies, tactics and benefits of social recruiting from Shannon.