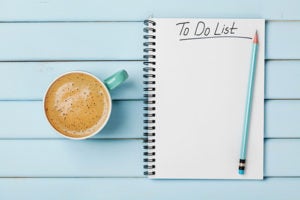 Congratulations, your latest recruitment strategy is a huge success and the résumés from eager applicants are pouring in! While a huge talent pipeline is certainly a positive indication of your professional efforts and the company's trajectory, anyone who has handled a high volume of candidates can tell you about the institutional challenges associated with the workload.
The job is more than just unearthing the best out of dozens (or even hundreds) of applicants for the job, what about the time it takes to inform candidates that their application was unsuccessful? With tools like Glassdoor, even one poor candidate experience can reflect poorly on your team, leaving your company with a lackluster reputation. To find the right person for the job and provide a positive experience for every candidate, here are some examples for what you should and shouldn't do when your talent pipeline is overflowing.
You Get a Bunch of Applicants for a Position Unexpectedly
It's like clockwork this time of year, you post an opening for a junior role at your company and all the sudden you're drowning in applications. With a new batch of new graduates entering the workforce every summer, entry level roles become easy fodder for the masses of young workers looking to start their career. So even though you just got hundreds of applications for a job you just posted yesterday, now is no time to panic.
What to Do: Turn Off the Faucet
The first thing you should do when you unexpectedly get dozens or hundreds of applications for a requisition is stop it at the source. Depending on the size of your team, determine a number of applications that you can reasonably manage, and then put the requisition on restricted access or close it altogether. This will give you enough time sort for potential fits, and you can always reopen the requisition later if needed (more on this later).
What Not to Do: Get Overwhelmed
It's easy to see this mountain of applications before you and become overwhelmed with anxiety about how you're going to overcome it. The task may seem daunting, but refer back to your best practices before tackling those submissions. Do you normally start by checking with referred candidates? Your team's tried and true assessment methods are still going to be your best bet for reasonably managing the workload.
You Know There Will Be a High Number of Applicants
Oftentimes, you know when the recruiting team is about to inundated with applications for a coveted position. For some companies, every opening can yield hundreds of eager applicants (many of whom are applying for multiple positions). But just because you know it's going to happen doesn't make the job any easier.
What to Do: Leverage New Tools in Recruitment Software
If you're handling a large number of applicants on the regular, recruiting software or an application tracking system is a must for your company. While many businesses already utilizing some form of ATS, many aren't leveraging the latest features that can truly ease the burden of high volume recruiting. For example, Jobvite offers options such as screening forms, assessment integrations and video interviews to help you find serious talent both quickly and efficiently.
What Not to Do: Leave Antiquated Practices in Place   
A lot has changed in recruiting over the past decade: cover letters aren't as important as they once were, candidates can review their hiring experience on Glassdoor and much more. So why would you want to hold onto recruiting practices of the past, especially when dealing with an overflowing talent pool? Embrace new technologies, leave the Excel spreadsheet behind, and get organized.
You Needed to Repost a Highly Desired Position
It happens, even for highly desired positions you may have gone through dozens of applications and interviews, but no cigar. A high volume of applications doesn't always mean there will be large number of qualified candidates, and oftentimes it can be the inverse (making a good ATS all the more important). Now is the time to think about what you can do to improve the quality of the response to your opening.
What to Do: Refine Your Requisition
When you've found that only a small percentage of your applicants are relevant ones, its time to think about your advertising efforts and the requisition itself. Whether the responsibilities for the position have changed or not since the last time it was posted, its a good idea to revisit them and clarify anything that might help to yield more serious candidates. After all, a smaller, but more relevant pool of candidates is a win-win for your team.
What Not to Do: Forget to Inform Unsuccessful Candidates
As a job seeker, nothing is more frustrating than applying to a company you love only to never hear from them. In the age of Glassdoor, if you've eliminated a candidate from consideration it's supercritical to share a thoughtful note to the candidate informing them of your decision. This can be difficult when you have hundreds of applicants, but Jobvite provides tools and templates for personal notes throughout every stage of the hiring process.
As hard as you may try, you can't always control how many (or which types of) candidates apply for openings at your company. But with these tips and the help of recruiting software, you can help manage the workload and hopefully continue to make successful hires.