Tips for Converting Candidates: Key Take-aways from Jobvite's 2021 Fortune 500 Candidate Conversion Audit
How Companies are Putting Obstacles in the Way of Good Candidates
October 19, 2021 at 2:00pm ET
The number of job openings increased to series high of 10.9 million in July, far exceeding the number of people looking for work. Business leaders and talent acquisition experts are under pressure to fill open roles, but talent remains scarce. The perfect storm of events this year has made recruiting more difficult than ever before. And yet, 85% of Fortune 500 organizations lack an optimized job application process and put obstacles in the way of good candidates.
Join us for a discussion with Pete Sanidas, VP Sales and Kerry Gilliam, VP Marketing at Jobvite where we will share the latest findings after auditing the conversion process of the Fortune 500, and provide you with straight-forward changes you can make to your apply process to dramatically improve your application completion rates.
During this webinar you will learn:
· Results from the 2021 Candidate Conversion Audit
· Specific recommendations for improving candidate conversions
· The fastest way to double your talent pool and improve time-to-hire
Featured Speakers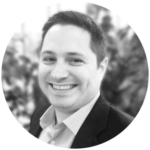 Pete Sanidas
VP Enterprise Sales, Jobvite
Pete Sanidas, Vice President of Enterprise Sales at Jobvite, has spent almost 20 years helping enterprise organizations attract and recruit the best talent. Under his leadership, Jobvite and Talemetry are taking the lead in recruitment marketing and has given the recruiting industry a blueprint to mature and advance recruitment marketing practices with the EVOLVESM Maturity & Efficiency Framework. Pete is passionate about bringing modern marketing best practices to improve the corporate recruiting world, and is a well-known thought leader and speaker in the industry.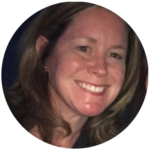 Kerry Gilliam
VP Marketing, Jobvite
Kerry Gilliam, Vice President of Marketing at Jobvite, has more than 20 years of experience in enterprise technology and is currently the VP of Strategic Marketing at Jobvite. She is passionate about crafting solutions that solve real-world business problems. During her career, she has also held leadership roles at PeopleFluent, Infor, Dun & Bradstreet Software and Navigar Consulting across marketing, product management, and customer support. She holds an MBA and is also PMP certified.