During The Summer to Evolve Road Trip, our Working Session Wednesdays consist of 20-minute training sessions taught by Jobvite instructors. These sessions are designed to jump right into the latest in talent acquisition, leaving you with actionable takeaways and best practices to share with your team.
Phoebe Glynn, Chief of Staff, Accounts, at Jobvite discusses why it's necessary to pivot and adjust your talent acquisition practice in an iterative, repeatable way to meet your evolving talent needs. Learn why experts anticipate more difficulty for filling open roles, how agile methodology is helping them win their recruiting strategy, and the data they leverage to make business decisions.
Earn .5 SHRM credits for attending this session.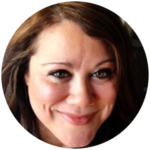 Phoebe Glynn
Chief of Staff, Accounts
Jobvite