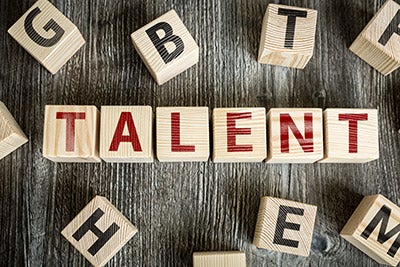 In 2018, hiring volume is expected to increase. About 61 percent of recruiters plan to hire more people in the coming year, which makes hiring even more competitive, according to an article on Ideal.com. Recruiting software allows hiring managers to fill positions faster and more accurately than ever. Intuitive software enables machines to learn about your company's requirements for an ideal job candidate and identify resume information, data from other sources and answers to key questions to screen candidates and select the best of the bunch for interviews.
Applicant tracking software also has the ability to identify those candidates with special skills that might be overlooked when using your usual recruiting efforts. ATS systems never lose information, including resumes from years ago. These older files might contain information on candidates with the special skills or experience that you need. Employers can monitor the hiring process, and the software streamlines operations by reducing paperwork and organizing files any way HR staff members prefer.
ATS Can Enable Better Analyses and Faster Collaboration
Today's competitive hiring managers frequently use many tracking tools, outside consultants and hiring specialists to find candidates with the rarest talents. Such talents often won't appear on resumes, so your hiring department faces a big challenge. Recruiting software can automate many screening functions, search for unusual keywords and expand searches to include social media tracking and integrations with third-party employment agencies. You can identify unique skills with automated searches. Using social media platforms, the software can look for keywords, behavioral patterns and even what kind of products and websites interest potential job candidates.
Cindy Bishop, former associate VP and Director of Talent Acquisition at Arcadis U.S., commented on the impact of social media, stating that "Social media has dramatically changed the day-to-day activities of talent acquisition (a.k.a. recruiting) at Arcadis." Using social media, recruiters can screen applicants for the following social media habits and personal information:
Badmouthing former employers
Support of causes that resonate with the company's core philosophy
A willingness to try new things and learn new skills
Information that conflicts with resume data
Routine use of poor grammar or weak communication skills
Thousands of Skills – One Solution
There are many new technical skills that older applicants and even experienced candidates haven't learned. Rapid technological innovations often require hiring a specialist who knows the very latest industry-specific techniques, whether it be for conducting an ultrasound, building a website, or developing a sound investment strategy. Whatever skills your organization needs, you can hit the ground running when you use applicant tracking software to find candidates who already have those unusual skills.